Your staff members may need to quickly block some booking intervals due to the inability to perform a service at a specific time. Or they may include in the daily schedule some particular appointment with a service that is not listed in the Services.
For these cases, it's possible to create custom appointments in the Bookly Calendar.
When you add a new booking via the Bookly admin panel, you'll see an option to create a custom appointment from the "Service" drop-down list.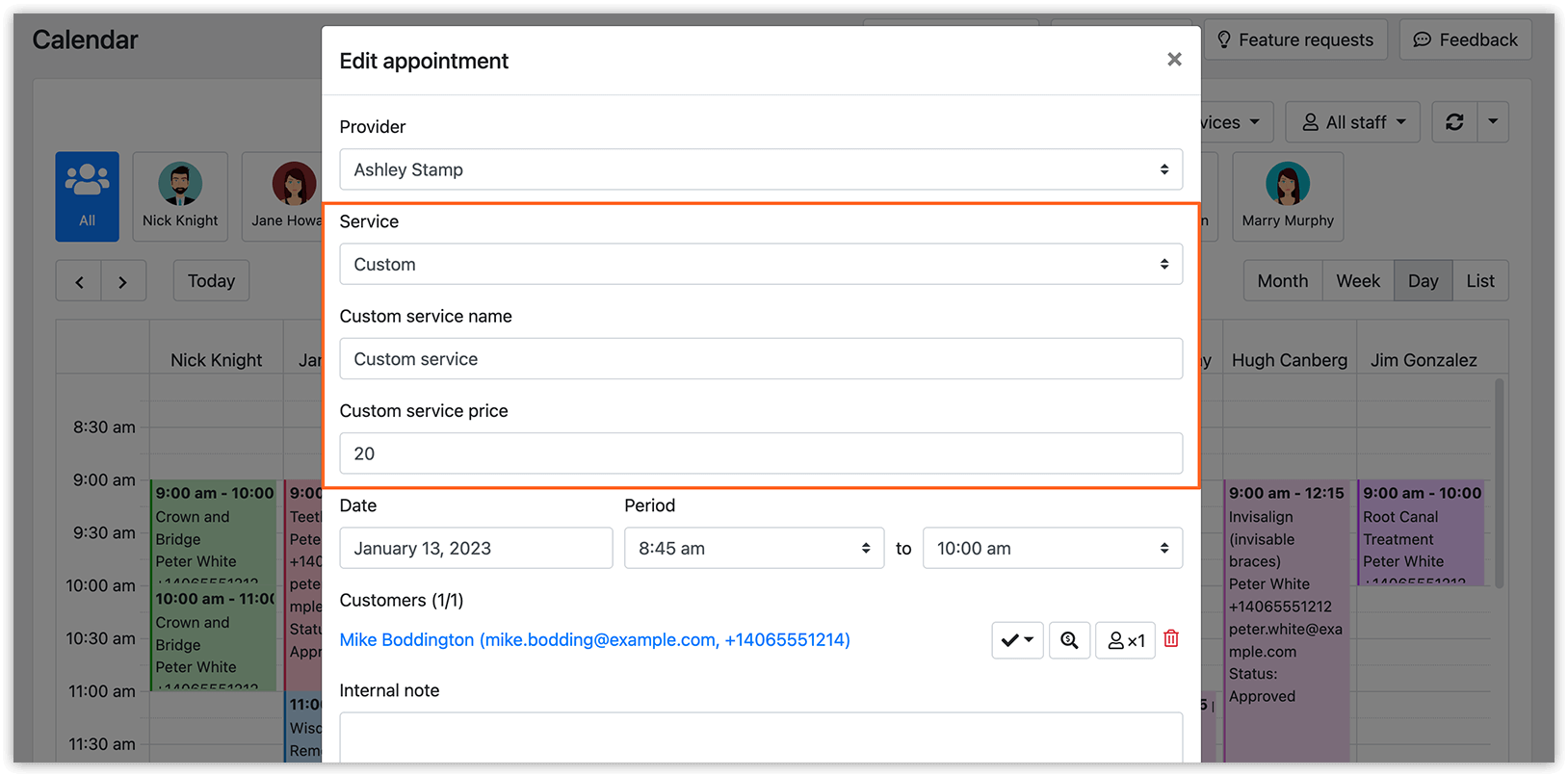 Custom appointments will appear in the Bookly Calendar and in the Appointments list as an ordinary booking, but with different color.