There are 10+ online payment options that you can choose from and enable for your Bookly PRO plugin.
Once you've purchased, installed and activated the necessary payment gateway add-on, navigate to the Settings > Payments and enter your credentials.
The offline payment option is also to be enabled here.
As of Feb 2021, Bookly Pro supports the following payment systems:
You can set the order for payment options display on the front-end (Payment step in a booking form). Go to Settings > Payments and simply drag the sandwich icon to move the payment option up or down the list.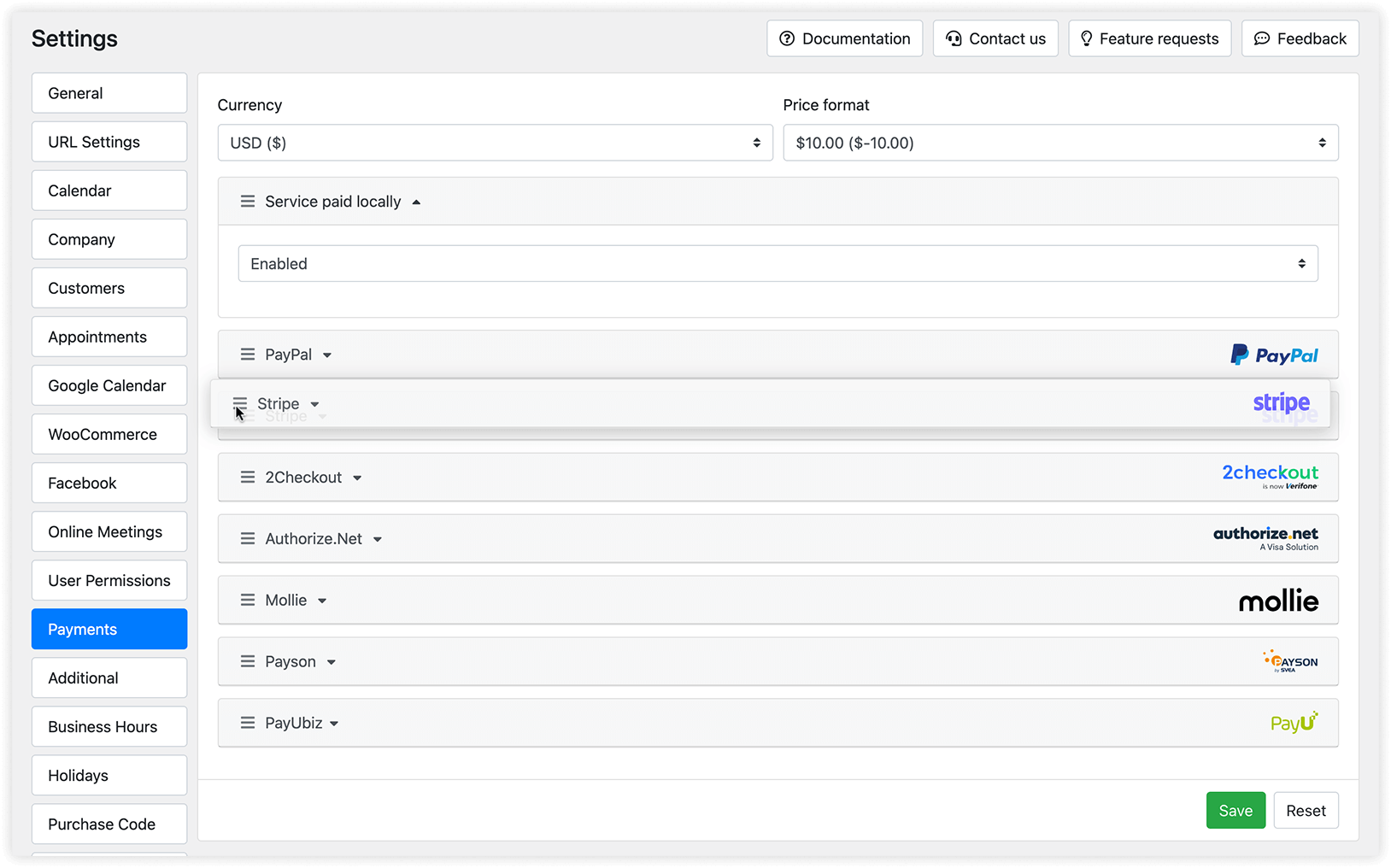 You can choose available payment options for each of your staff separately. For example, disable Local payment option for employees who provide virtual appointments.
Payments List
In the Payments section you can see a detailed list of all pending and completed payments received via any payment method for any service/provider.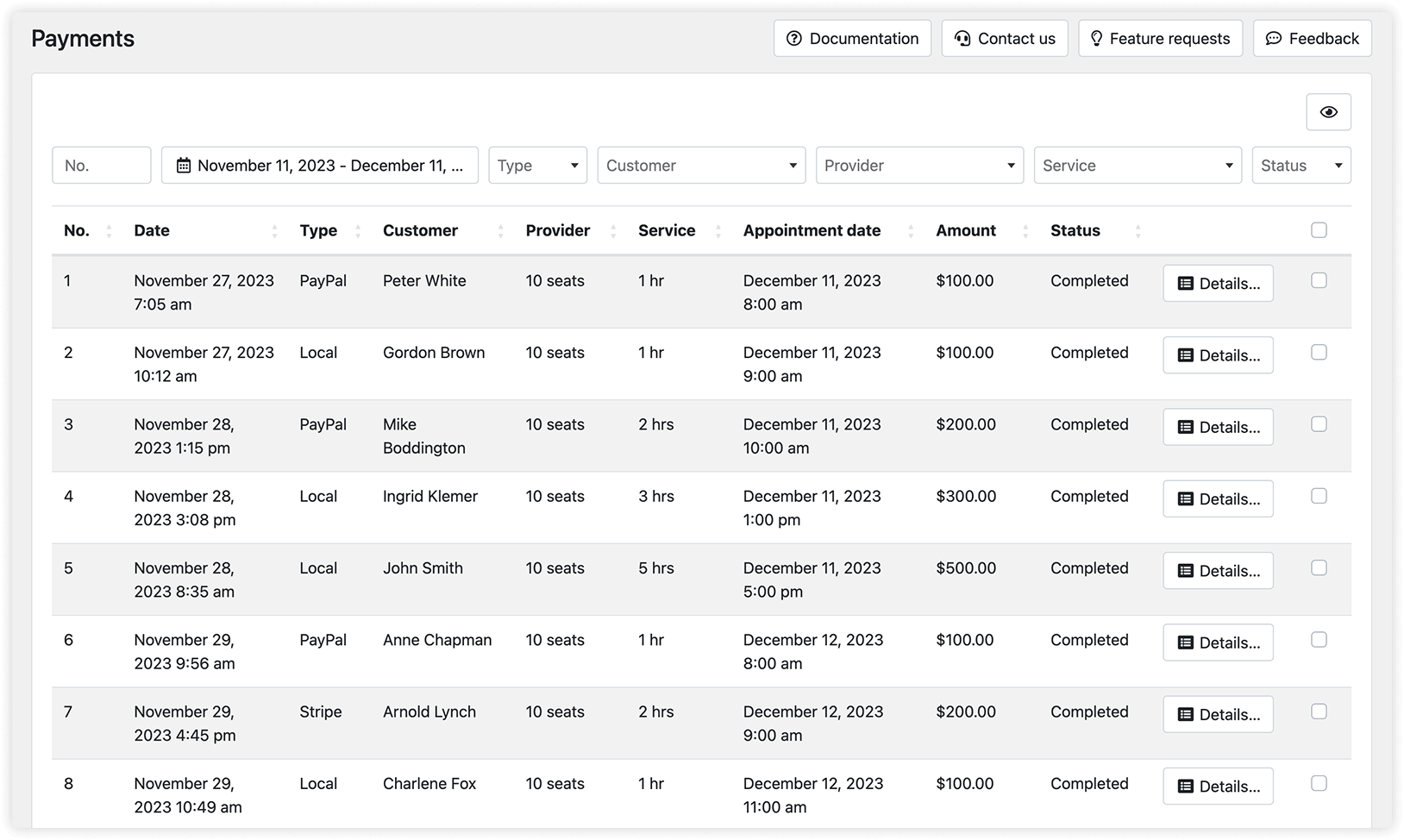 Table settings
Click

in the upper right corner of the page to choose columns that you want to include in the Payments table. Reorder the columns by using the drag & drop option.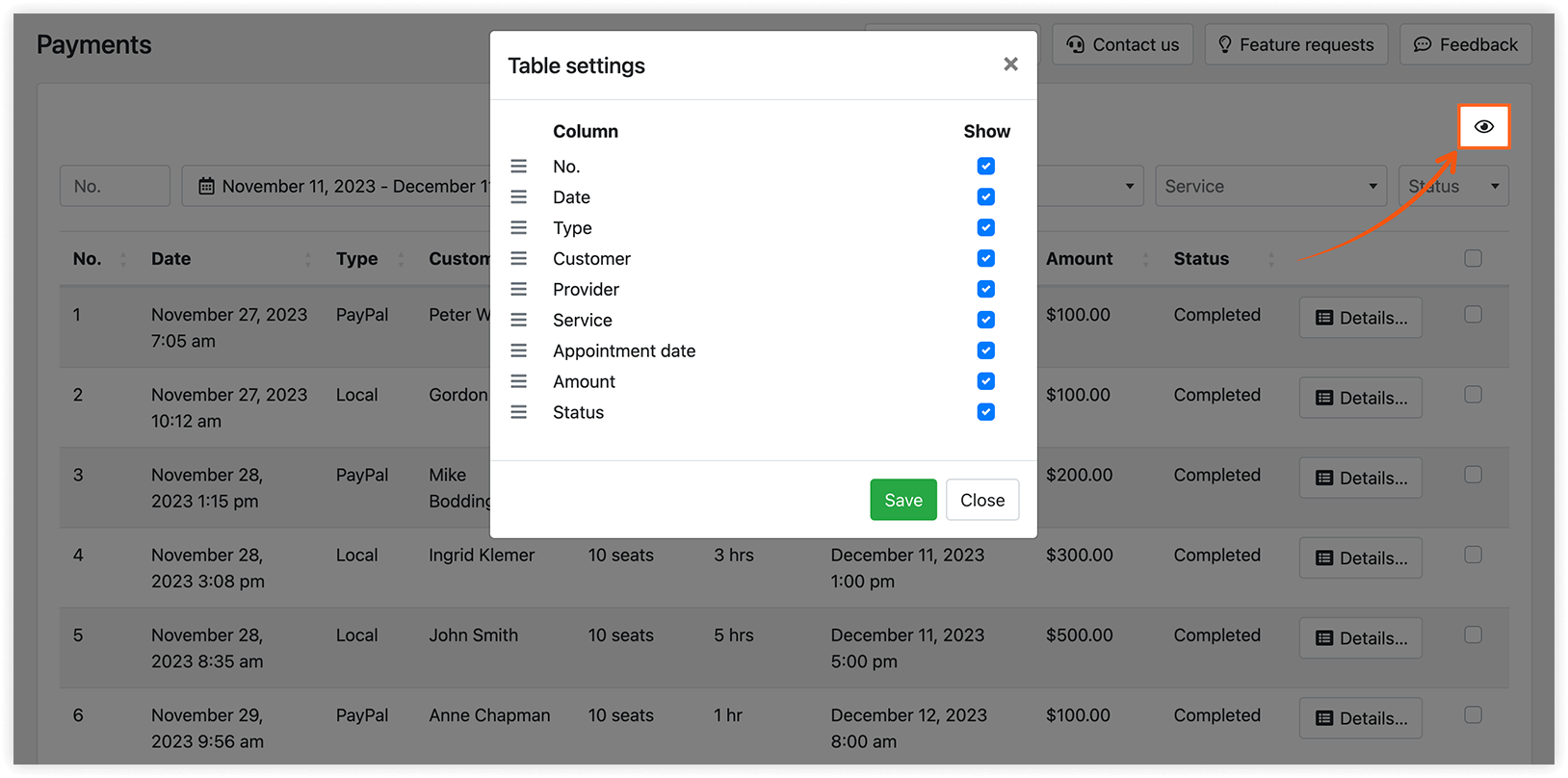 PayPal Express Checkout
This option is available with Bookly PRO installed and activated.
To set up integration, do the following:
1. Log in to your PayPal account.
2. Go to your Account settings, select Account access > click Update next to API access.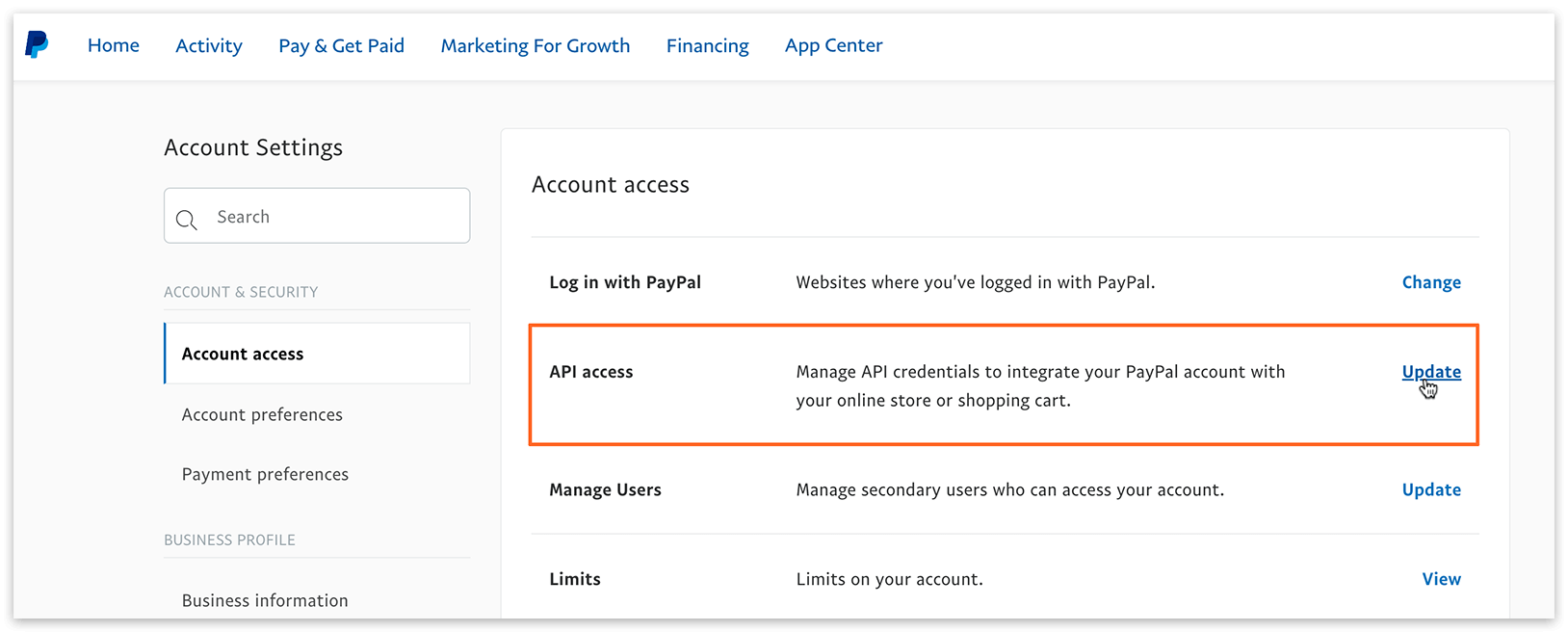 3. Click Manage API credentials, copy API Username, API Password and Signature. Paste them in the relevant fields in Settings > Payments > PayPal Express Checkout.