Important
All add-ons for Bookly require Bookly PRO installed and activated.
Bookly Staff Cabinet (Add-on) was developed to let your employees manage their bookings without access to the WordPress admin panel.
Once your staff member is logged in, they can enter the Staff Cabinet and manage Bookly calendar and profile on the front end.
Every staff member will be able to manage a calendar, view and update profile details, manage services, prices, schedule, days off, and special days, as well as export their calendar information into a CSV file.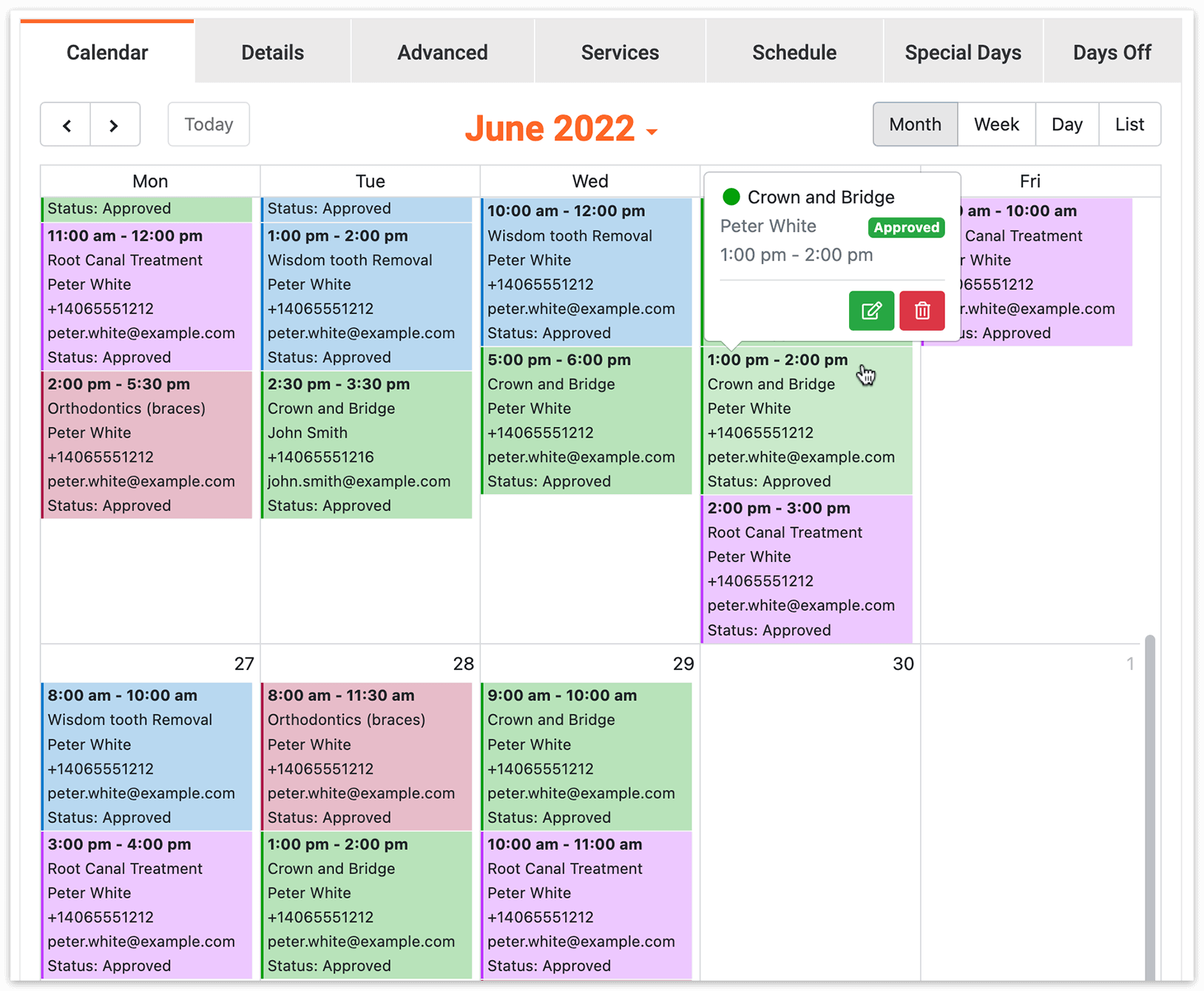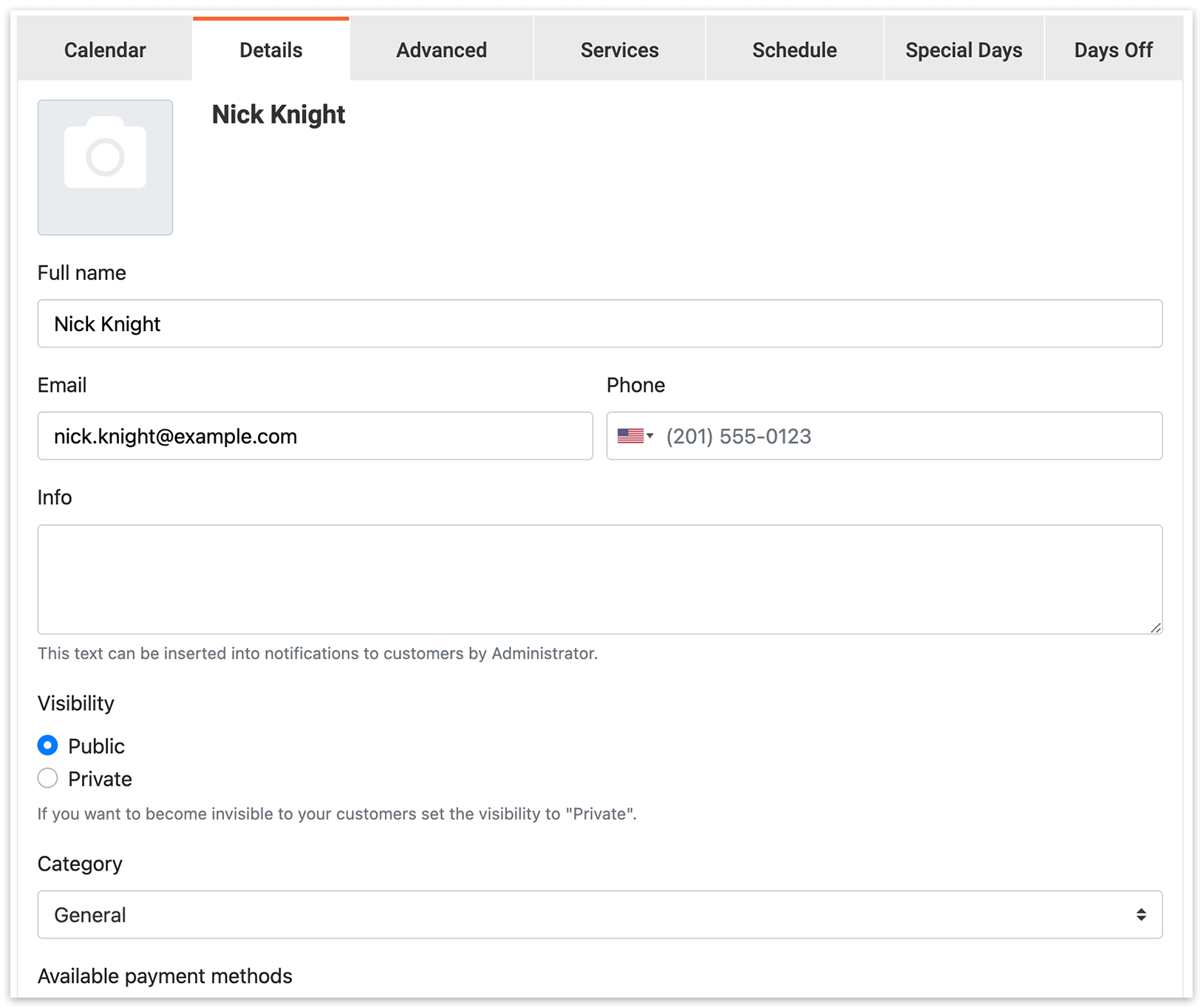 Setup
1. Purchase, download, install and activate the Bookly Staff Cabinet (Add-on) in Plugins.
2. Enter the purchase code in Settings > Purchase Code.
3. Create WordPress accounts for staff in WordPress dashboard (general section, not Bookly) > Users. In Bookly > Staff Members > [a staff member], pick a WordPress user from the User drop-down.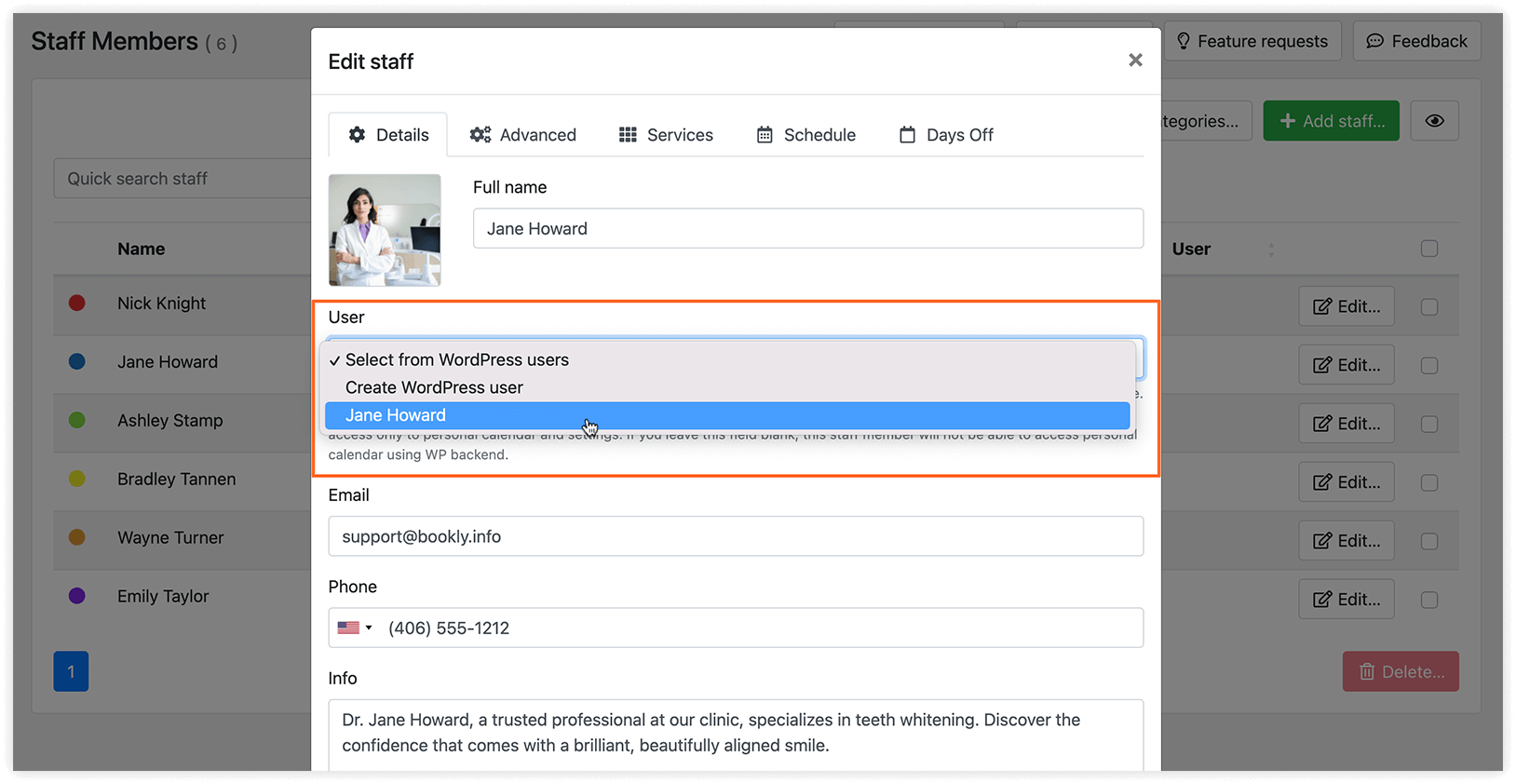 4. In the page editor, click on the Add Staff Cabinet button to insert the shortcode on the page.

In the Gutenberg editor, click the + icon and look for the Bookly Staff Cabinet blocks.

5. You will see a list of possible options. Select the properties you want to be displayed on your page and set limitations if needed.
Staff members will be able to view, work with and update only those profile elements they have permission and access to.
For example, you can disable the price update in the Services tab and enable a read-only mode for the staff calendar.


In the Gutenberg editor, these settings are on the right: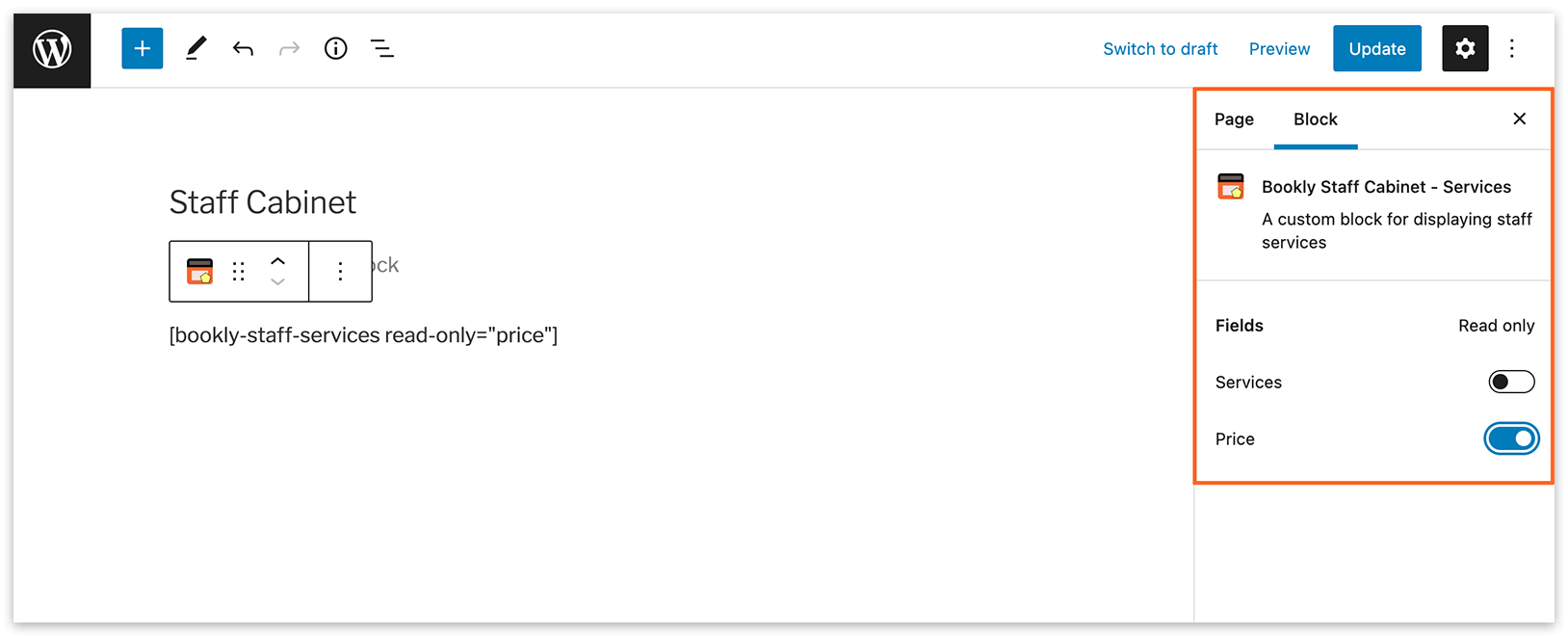 Once the add-on is set up, your staff members will be able to view and manage their calendars right after authentication on the front end.
Try this demo to get a better understanding of how Staff Cabinet (Add-on) works.
Watch this video to learn how to install, create and use Bookly Staff Cabinet (Add-on).
DEMO VIDEO TUTORIALS MAIN BOOKLY SETTINGS FAQ ADD-ONS
GOOD TO KNOW
How to display Staff Cabinet sections in tabs?