In Bookly, you can set individual prices for services provided by specific staff members by navigating to Staff Members > Edit > Services. This feature allows your customers to see the different pricing options for each staff member when they book appointments. However, if you prefer to hide this option, you can do so in the Appearance section.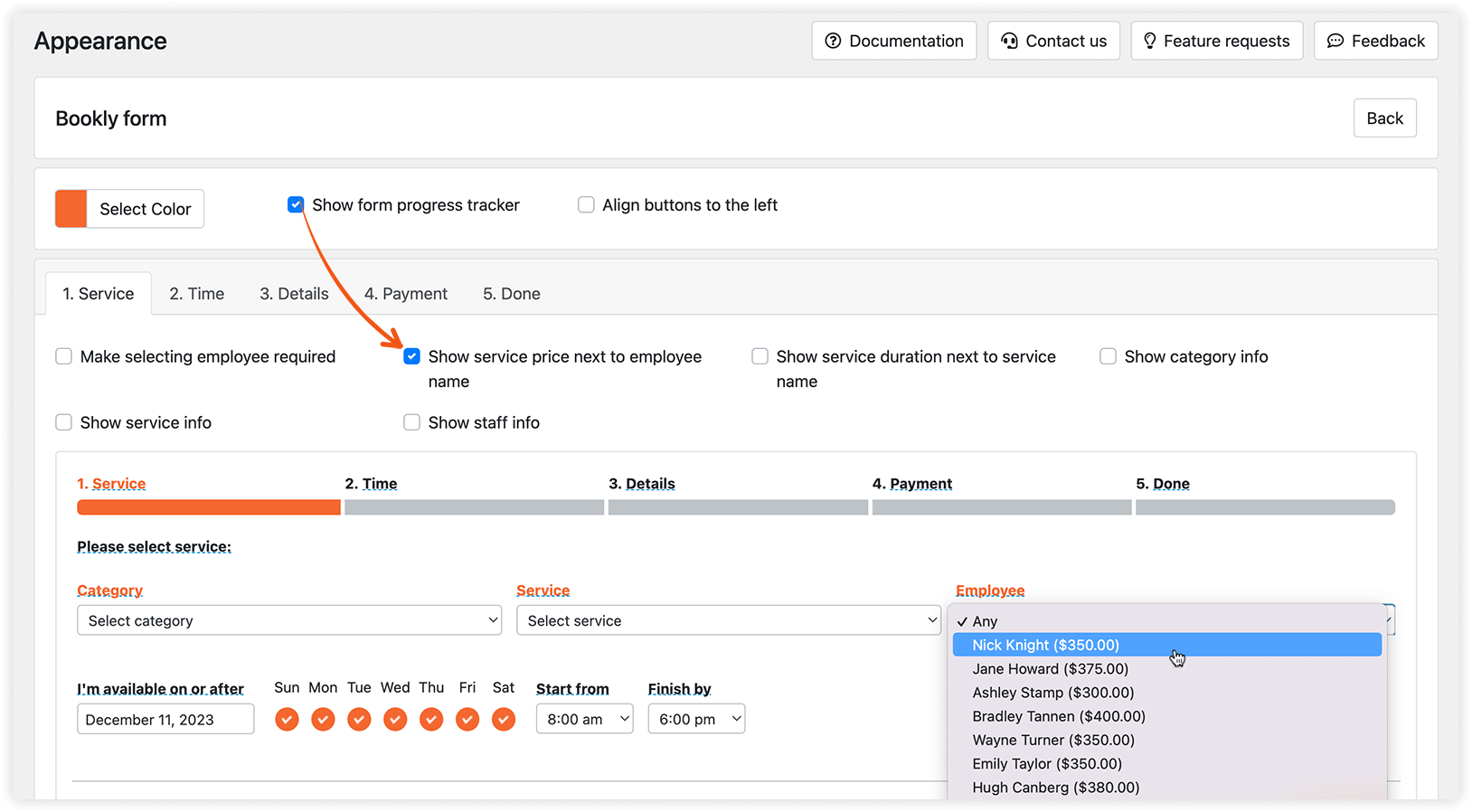 You can choose available payment options for each of your staff members separately. For example, disable the Local payment option for employees who provide appointments online via Zoom or Google Meet.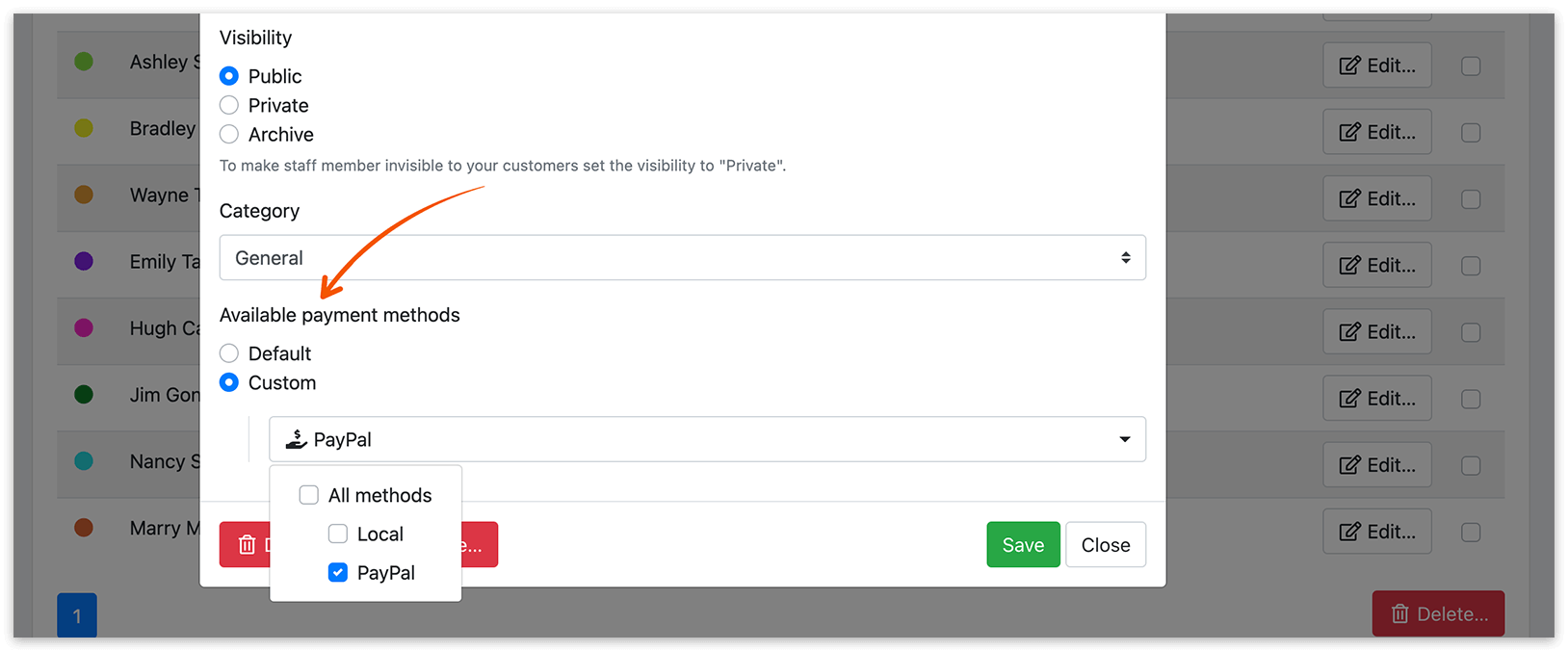 Want to remove the payment step from the booking process altogether? Disable every single payment option in Settings > Payments, and the booking form will automatically skip to the end when the customer has confirmed the summary of their booking.
Payments list in your Bookly menu might look very much like the list of appointments, but it's actually honed to give you an overview of all appointments from the payments angle. Sort and filter transactions by service, status, payment method, etc.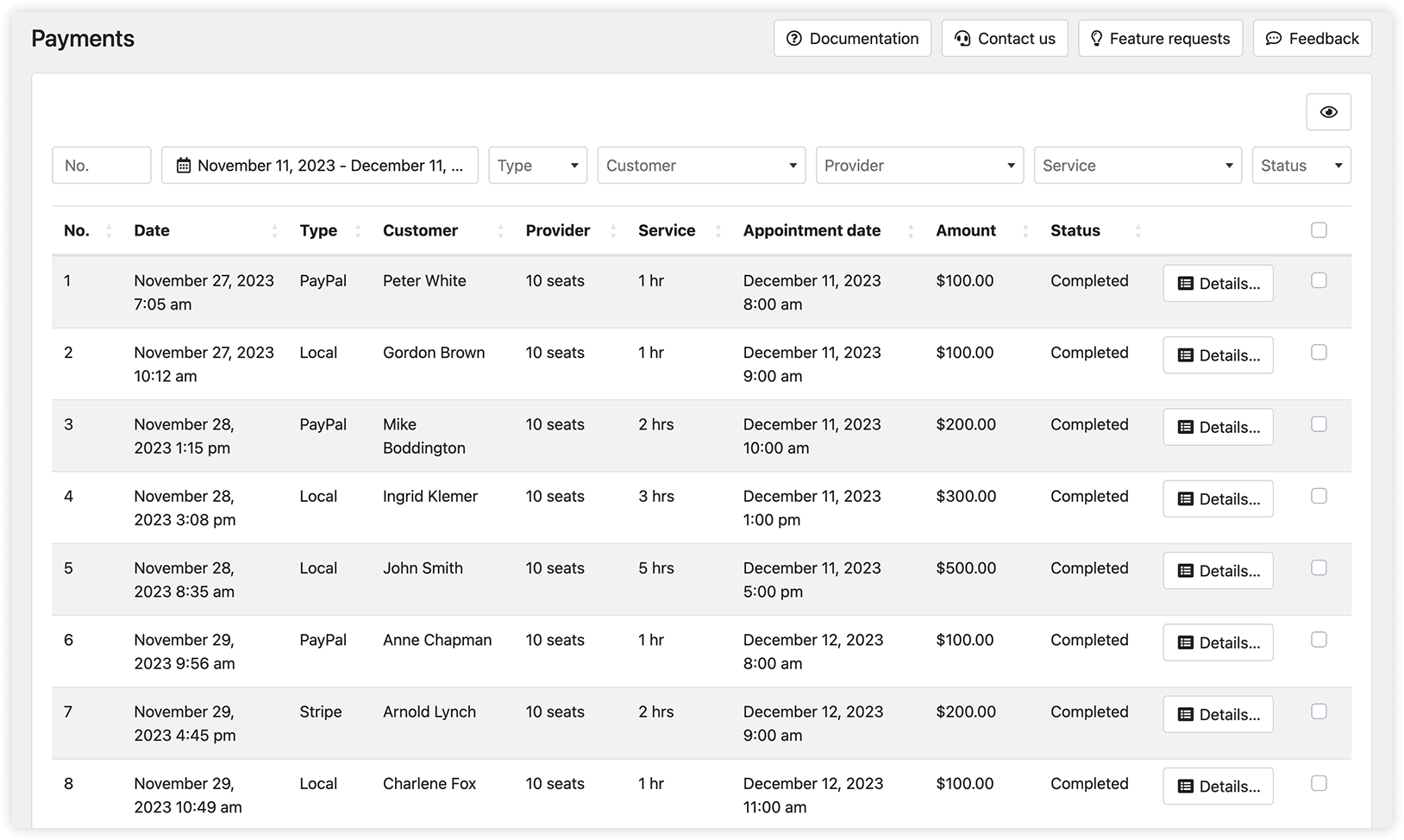 Table settings
Click

in the upper right corner of the page to choose columns that you want to include in the Payments table. Reorder the columns by using the drag & drop option.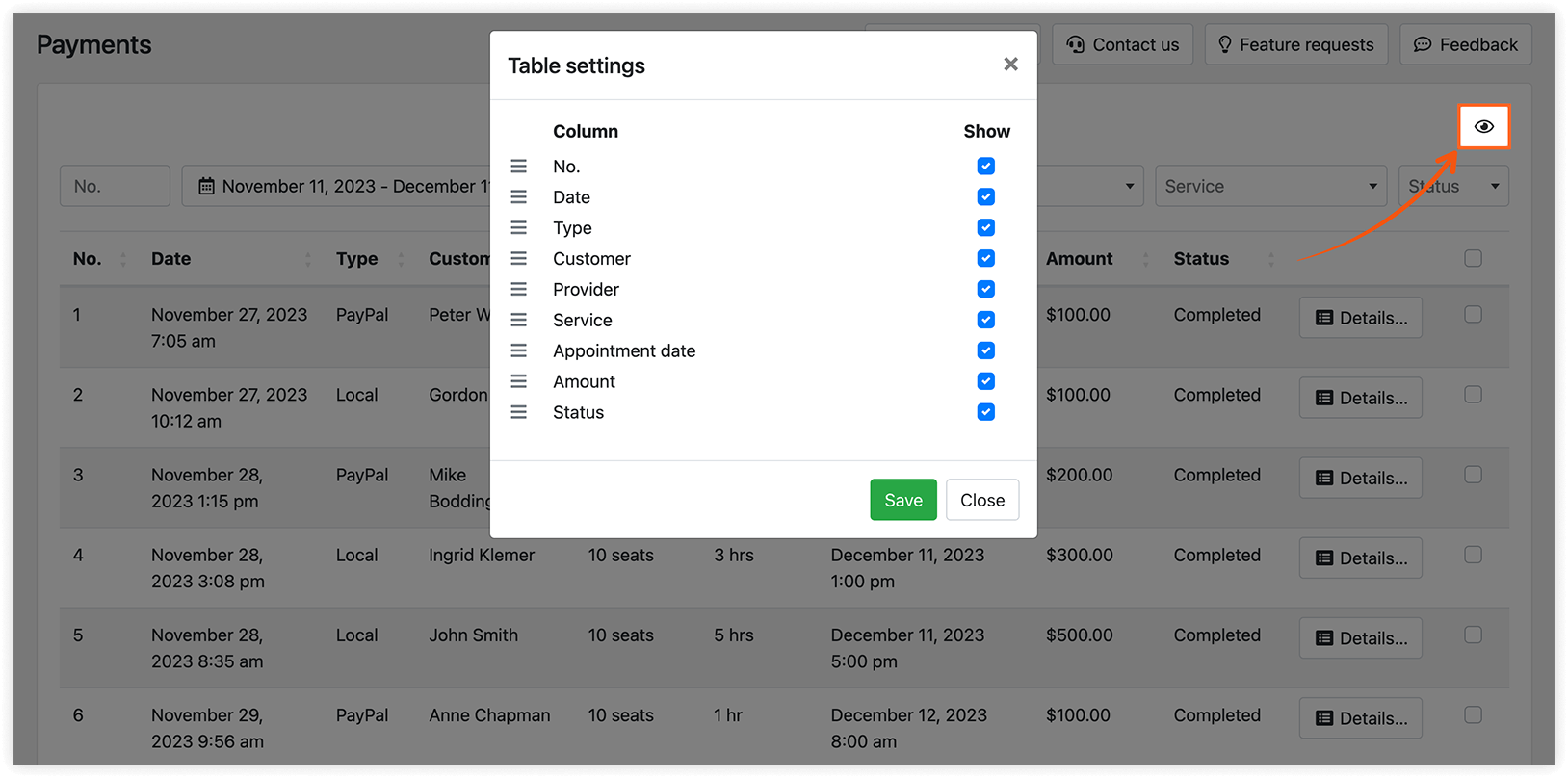 If necessary, you can make a manual adjustment to the payment details. Click Details on the right and then click Manual adjustment button. Use "-" if you want to reduce the initial price. All the changes you've made will be saved, and the total price will be recalculated.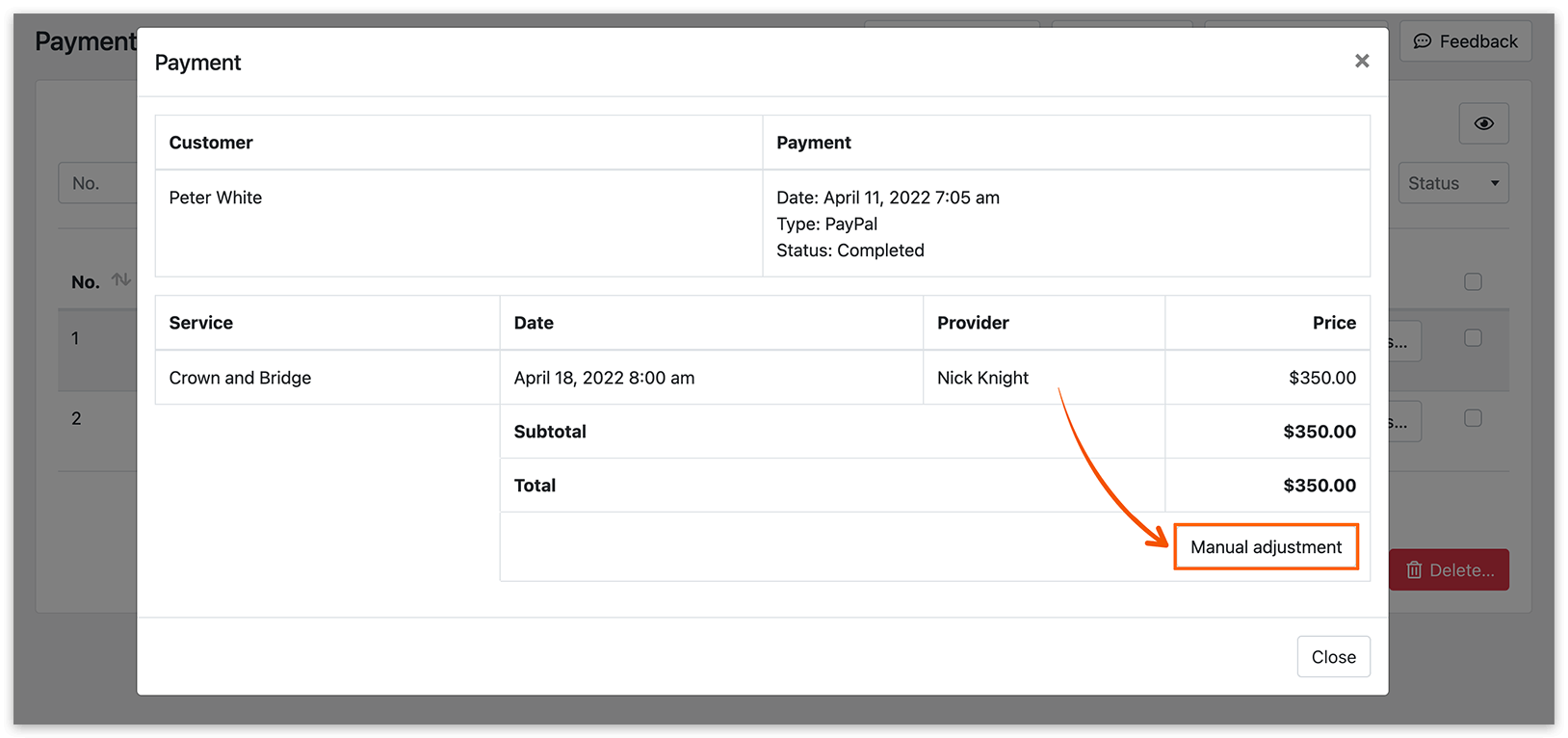 You can use a price correction feature for different payment methods/gateways which will affect the total cost of the booking. Go to Bookly menu > Settings > Payments and specify an extra charge or discount in the appropriate fields.

Leave a tip for staff
Your clients may indicate the amount of tips before they pay for a visit. Enable this option in Appearance > Payment tab > Show tips.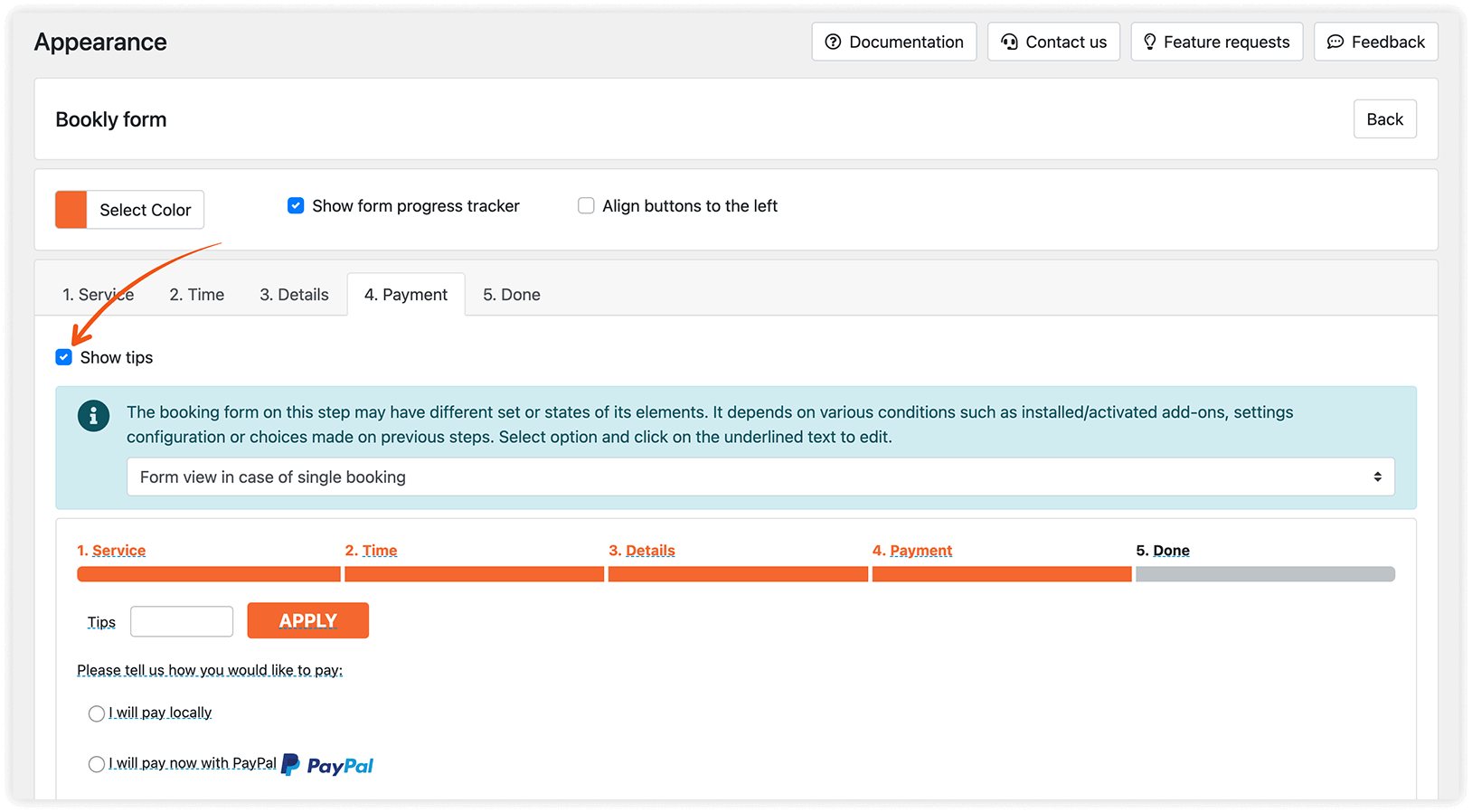 The payment details will display this amount on a separate line.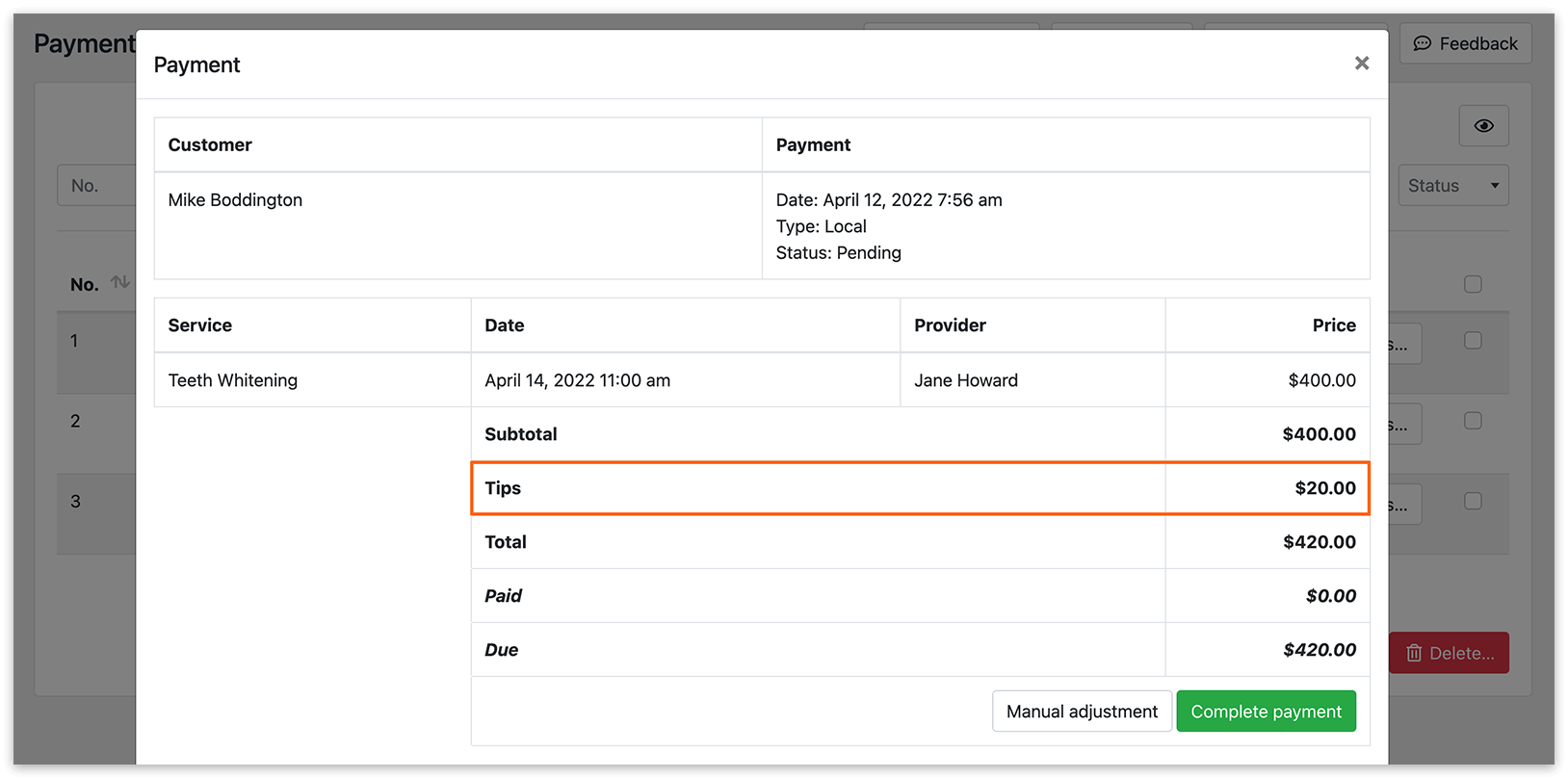 DEMO VIDEO TUTORIALS MAIN BOOKLY SETTINGS FAQ ADD-ONS
RELATED
Deposit Payments (Add-on) – set up a deposit amount to be paid at the time of booking.
Special Hours (Add-on) – for pricing dependent on the hour of the appointment.