Important
All add-ons for Bookly require Bookly PRO installed and activated.
With Customer Groups (Add-on), you can create and manage Customer Groups for different administration purposes. Arrange your customer list by type for advanced sorting, offering promotions to certain clients, or setting particular limitations.
Get Bookly Customer Groups (Add-on) here.
You can determine shared settings for each customer group and sort customers into different categories based on their loyalty, the frequency of appointments, provided information, interests, etc.
Features
Share similar settings between several customers
Offer promotions to particular clients
Set the service visibility based on a customer group
Set up available payment methods for a customer group
Create as many groups as needed
Setup and configuration
1. Purchase, download and activate add-on in Plugins.
2. To create a new customer group, click on the New group button in Bookly menu > Customer Groups. Fill out the details.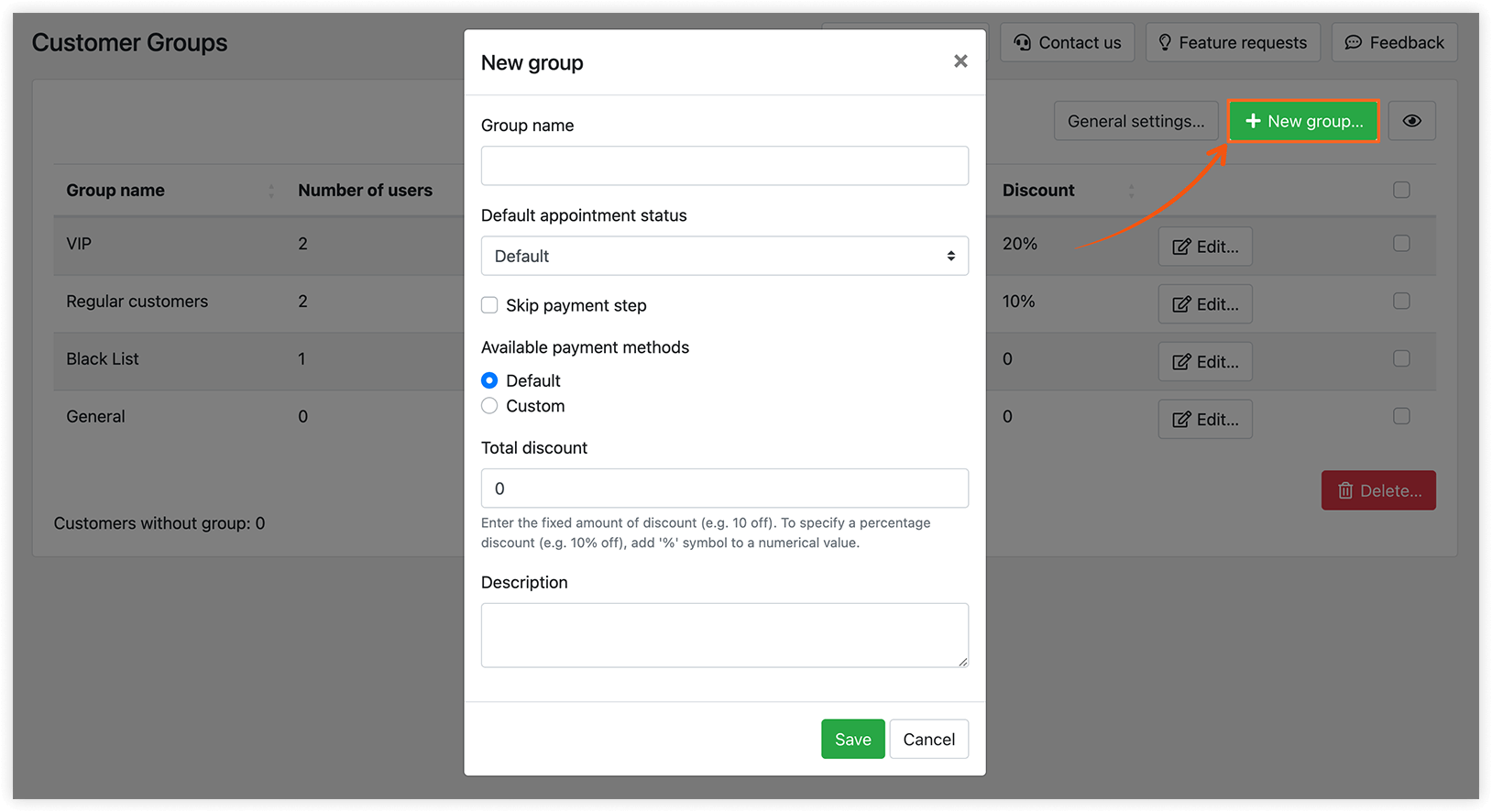 Note that in Default appointment status you can use all existing statuses, including custom statuses created with the Bookly Custom Statuses (Add-on).
If you tick the Skip payment step checkbox, then Payment step will be hidden for customers included in this group. For such cases you can adjust the text that is displayed at the last step of your booking form. Navigate to Appearance > Done tab > Form view in case of payment has been skipped and click on the underlined text to edit.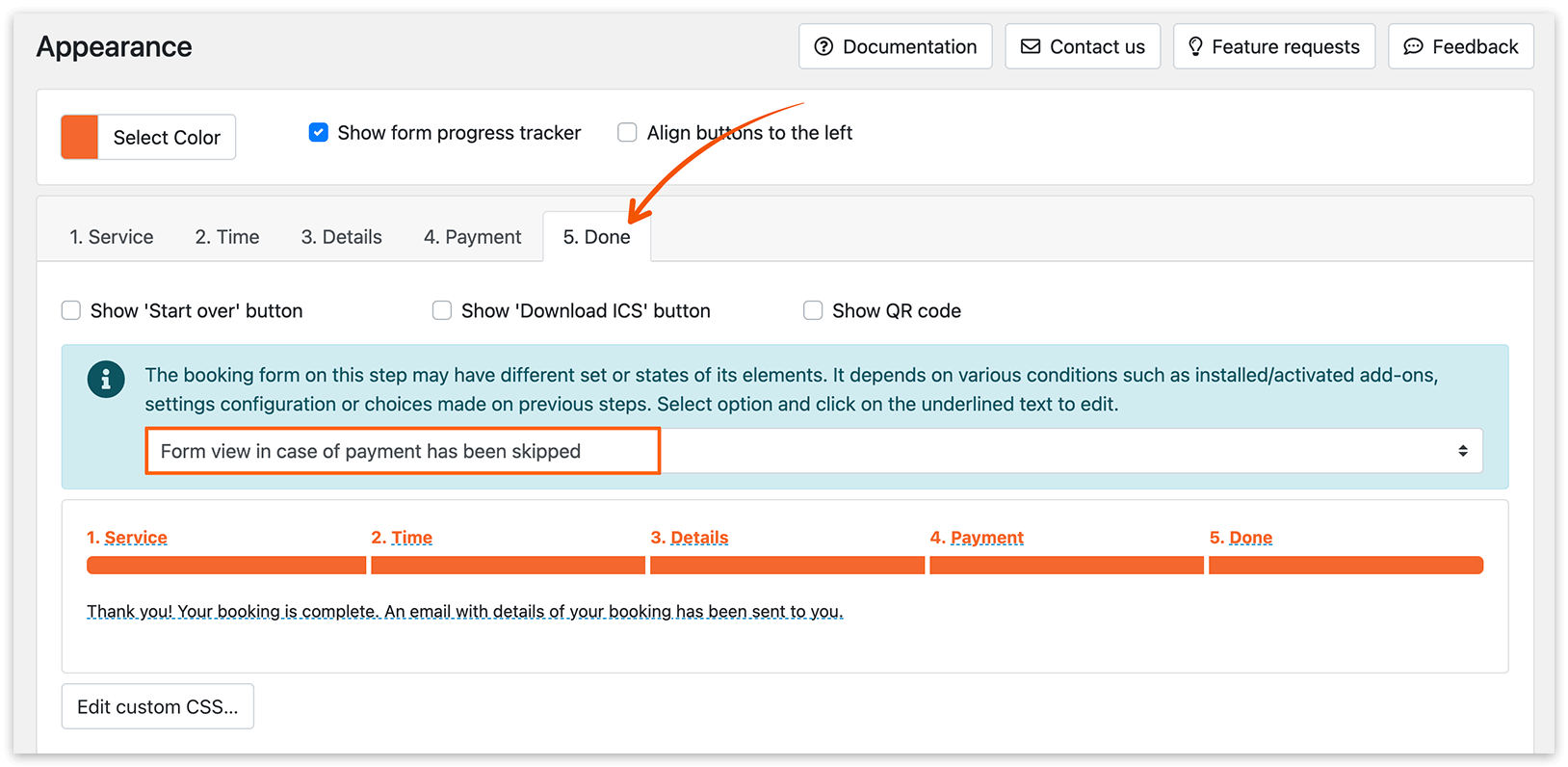 Available payment methods – choose Custom if you want a separate payment method for specific group.
3. Click Edit button to edit the group details.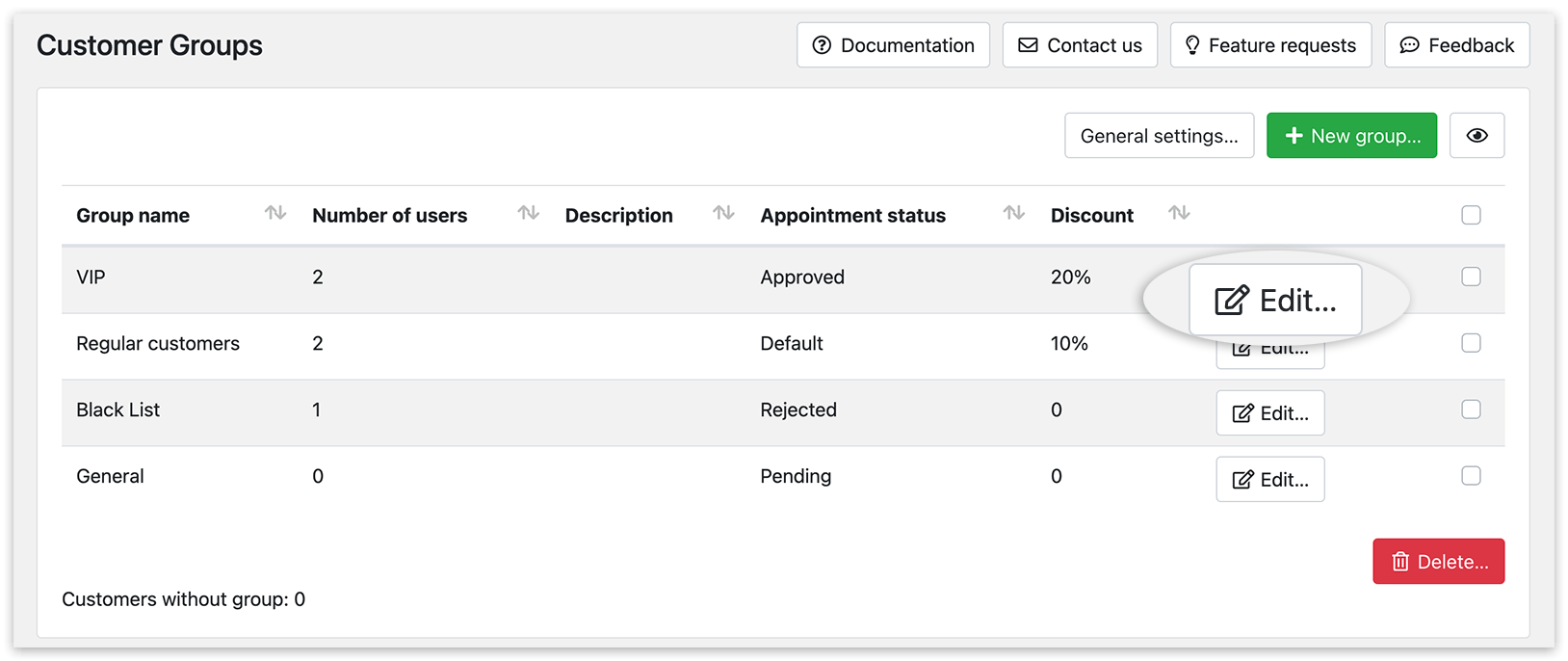 4. To assign a customer to a group, go to Bookly menu > Customers, click Edit, and select a group from the drop-down menu.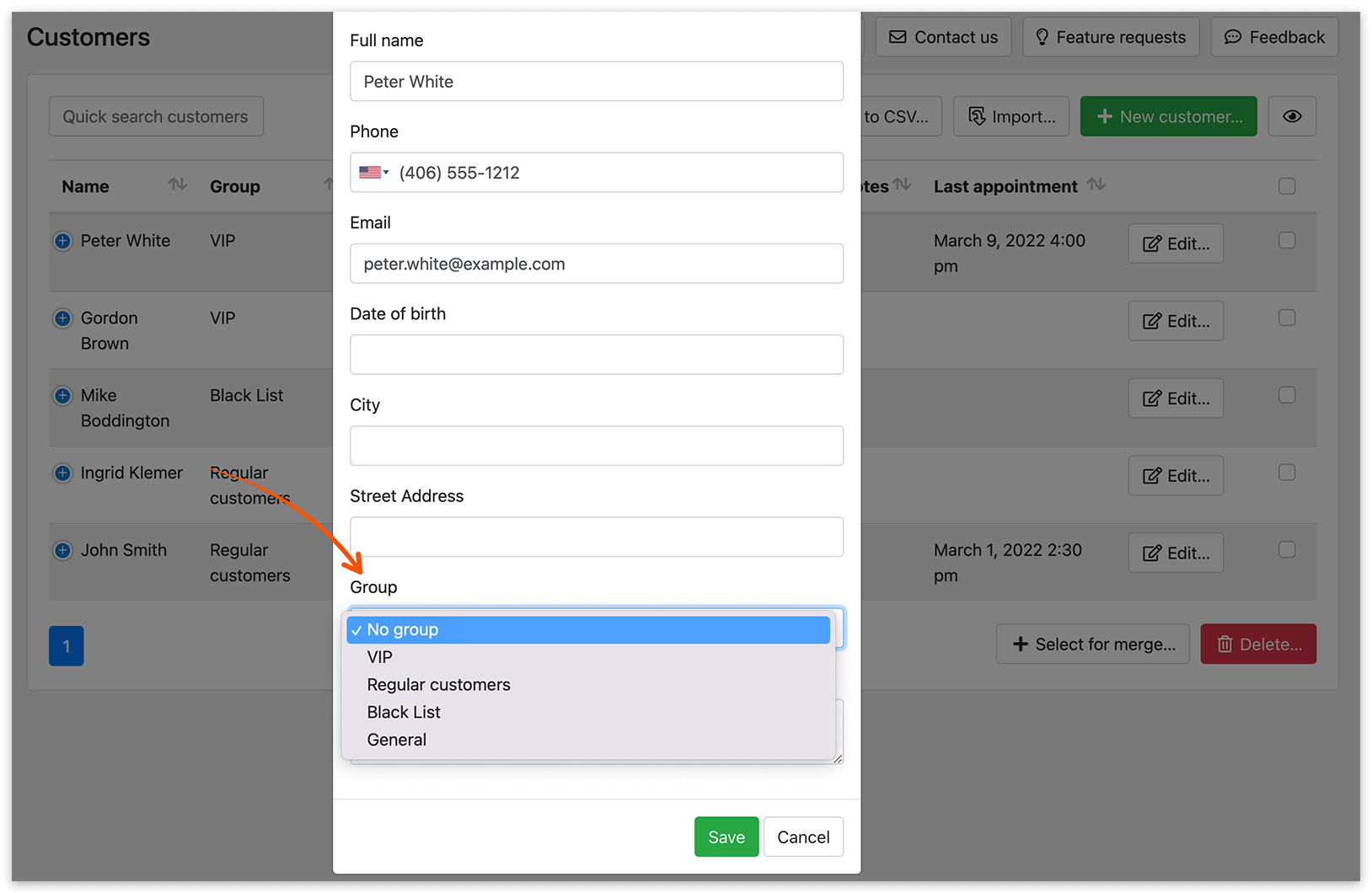 5. If needed, set the service visibility based on a group a customer belongs to, in Services > Visibility. According to this setting, the service will be visible only to customers from the selected group.
Note that this feature works only for users who are authorized in WordPress.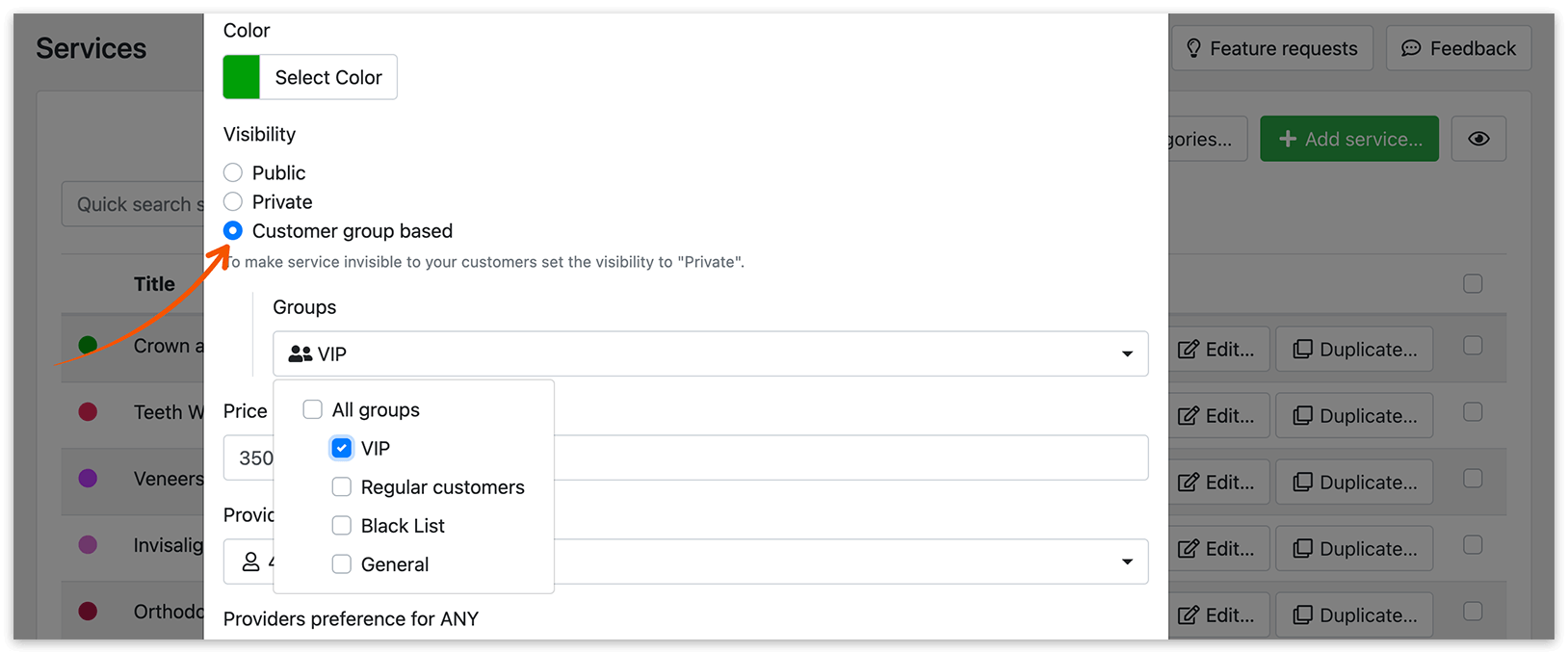 Note that group discount and default appointment status depend on the details that customer entered in a booking form.
Customers without group
By default, all new customers have no group. You can adjust settings for such customers in General Settings. These settings will also be applied to non-logged in WordPress users.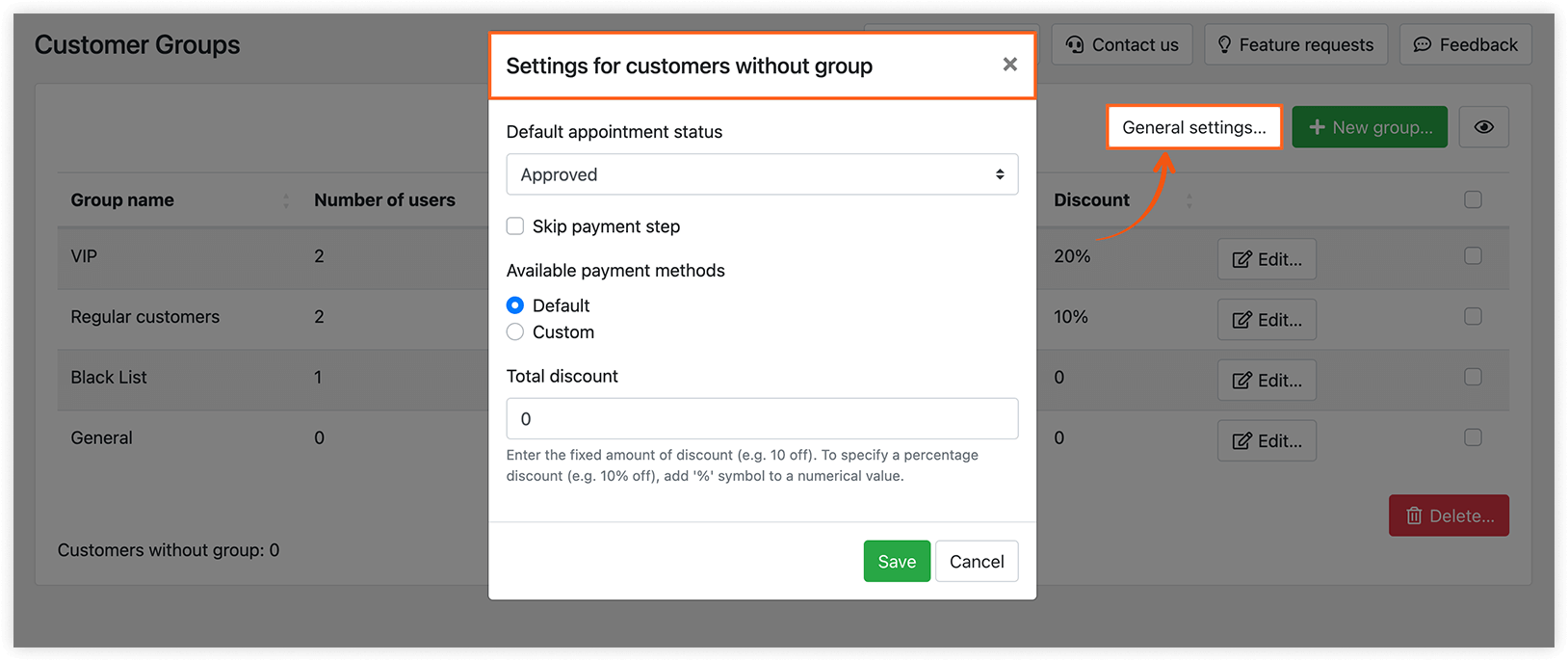 Try this demo to get a better understanding of how the Customer Groups (Add-on) works.
Customer Groups (Add-on) is available for purchase here.
Watch this video tutorial to get a better understanding of how it works.
DEMO VIDEO TUTORIALS MAIN BOOKLY SETTINGS FAQ ADD-ONS
RELATED
Custom fields (Add-on) – get extra information from your clients.