Bookly Analytics (Bookly menu > Dashboard) will provide you with a clear insight into how effectively your company works.
Easily collect and examine different types of statistical data right in the Bookly backend.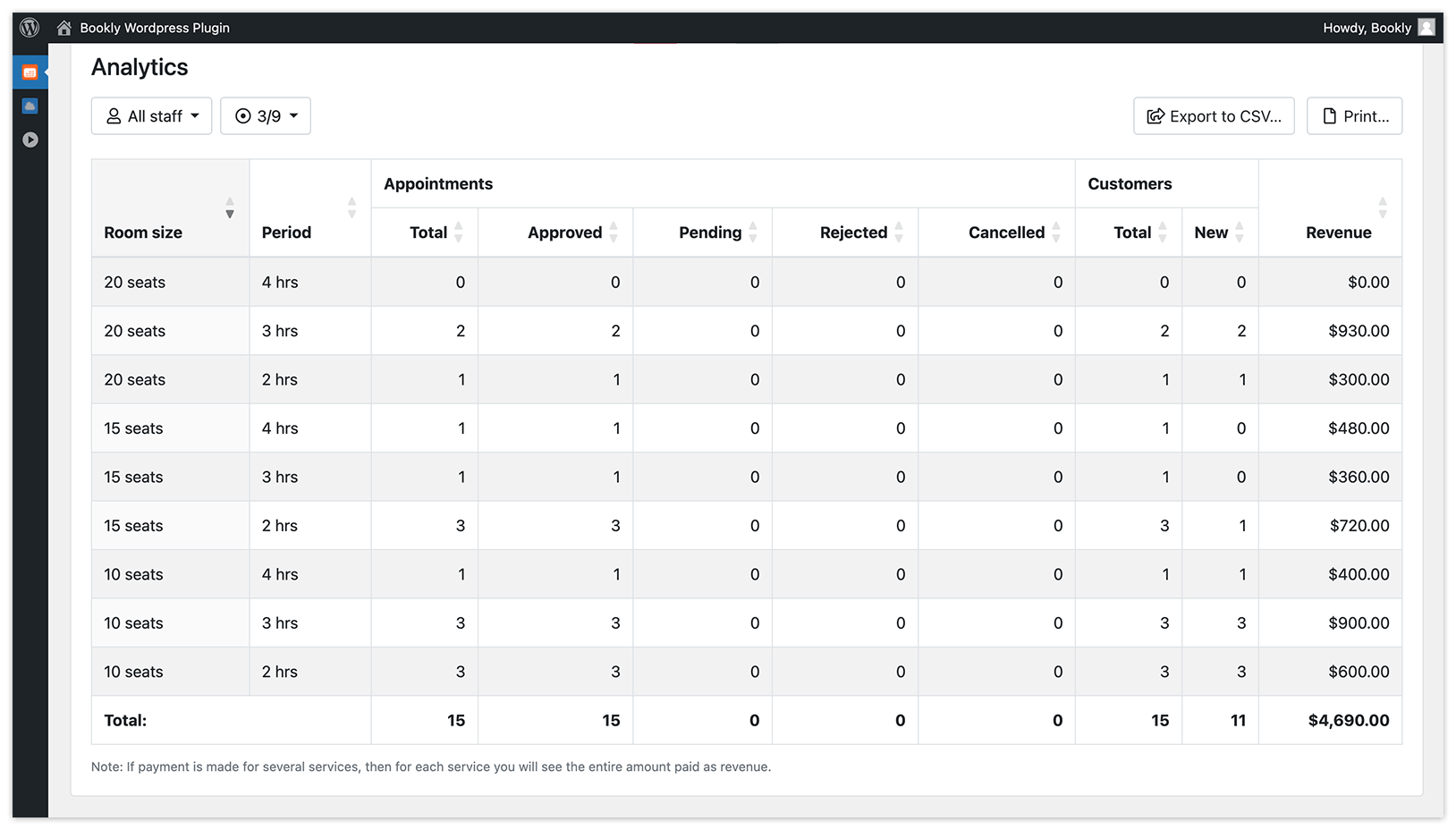 With Bookly Analytics, you can:
view a total number of appointments performed by your company during a selected period
view the number of customers who made bookings during a selected period
view an estimated cost of all appointments
filter stats by time, employee, and service name
export and print analytics data
The dashboard section doesn't display information regarding future appointments. For example, if the reservation was made in January with the actual appointment date in February, it is accounted for in the January statistics. You won't see the data for the next month (like in the Appointments section) since the filter works by the date of the appointment creation.
Try this demo of the Bookly Analytics feature to see a comprehensive report about the number of bookings, customers and payments received.
DEMO VIDEO TUTORIALS MAIN BOOKLY SETTINGS FAQ ADD-ONS
RELATED
Bookly Ratings (Add-on) – gather customer feedback after each appointment.