Important
All add-ons for Bookly require Bookly PRO installed and activated.
PayUbiz, a well-known payment gateway in India, allows you to seamlessly receive and handle online payments from your customers for your services. By integrating PayUbiz into your Bookly Pro, you can provide your clients with a convenient payment solution right within your booking form.
Setup
1. Purchase, download and activate Bookly PayUbiz (Add-on) in Plugins.
2. Before you connect PayUbiz payment gateway to accept online payments on your website, you must create a PayUbiz account.
3. Go to Settings > Payments in Bookly. Enable PayUbiz and fill out the necessary details from your PayUbiz account.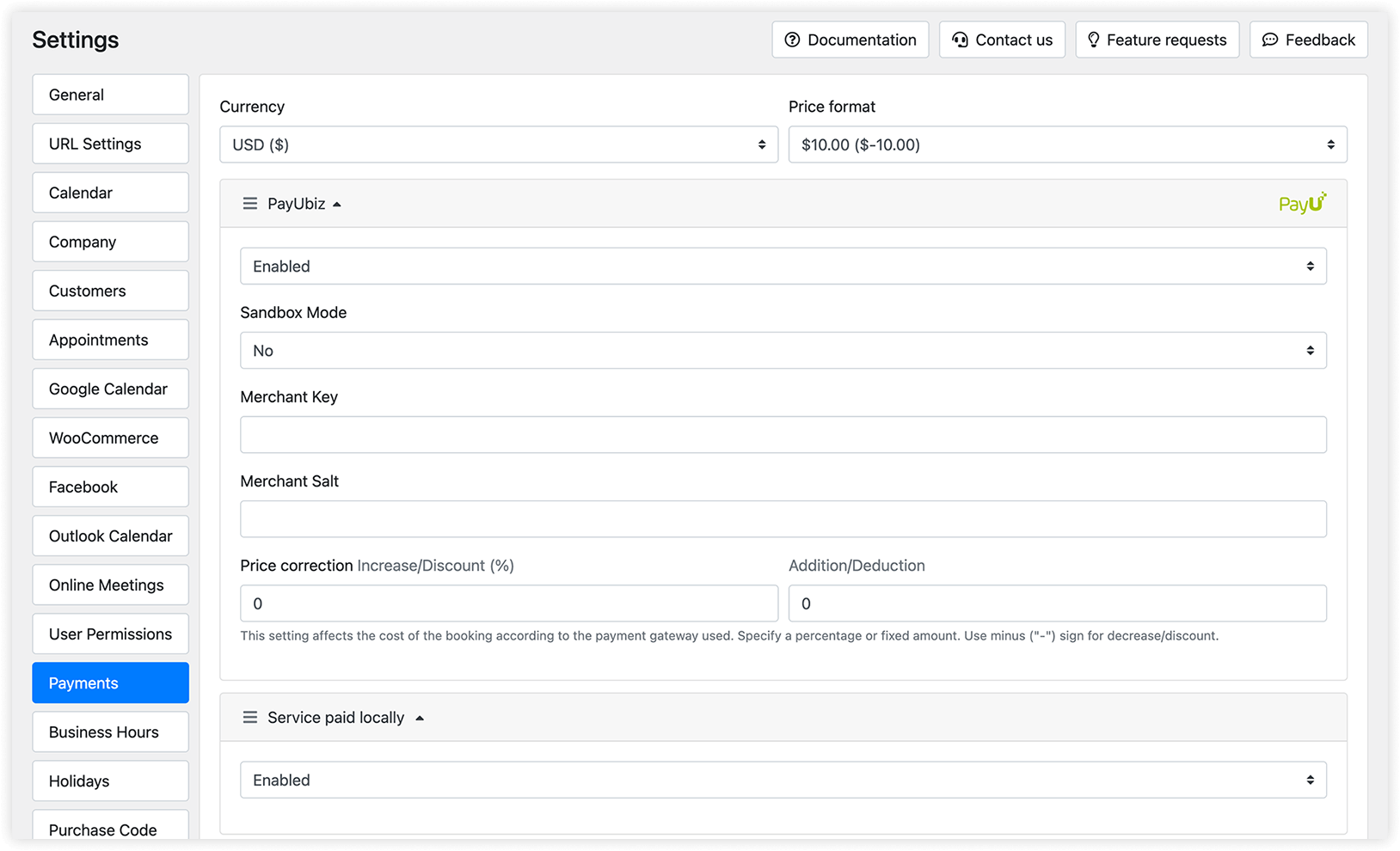 4. Price correction is used for specifying an extra charge or discount for those customers who will select to pay online via PayUbiz.
5. If you want to test the payment first, select Yes in the Sandbox mode field.
To arrange the order of payment options displayed on the front-end booking form at the Payment step, navigate to Settings > Payments, and drag the sandwich icon to move the desired payment option up or down the list.
DEMO VIDEO TUTORIALS MAIN BOOKLY SETTINGS FAQ ADD-ONS
RELATED
Learn more about payment options – if you want to let your clients choose a payment method.
Deposit Payments (Add-on) – divide payments for appointments.