Important
All add-ons for Bookly require Bookly PRO installed and activated.
Let your customers securely and quickly make online payments for your services by integrating the 2Checkout payment gateway into your Bookly system, enabling direct transaction processing on your website.
Setup
Purchase and download Bookly 2Checkout Payments (Add-on); install it as a new plugin.
Before you connect the 2Checkout payment gateway to accept online payments on your website, you must have a 2Checkout account.
In Settings > Payments, enable the 2Checkout payment option. Follow the instructions provided to configure the 2Checkout payment gateway. If you don't see 2Checkout in the list of payment methods, make sure you've activated the add-on in Plugins.
Leave Sandbox mode as 'disabled' if you want to launch the 2Checkout payment method right away; switch to 'enabled' for testing.
To arrange the order of payment options displayed on the front-end booking form at the Payment step, navigate to Settings > Payments, and drag the sandwich icon to move the desired payment option up or down the list.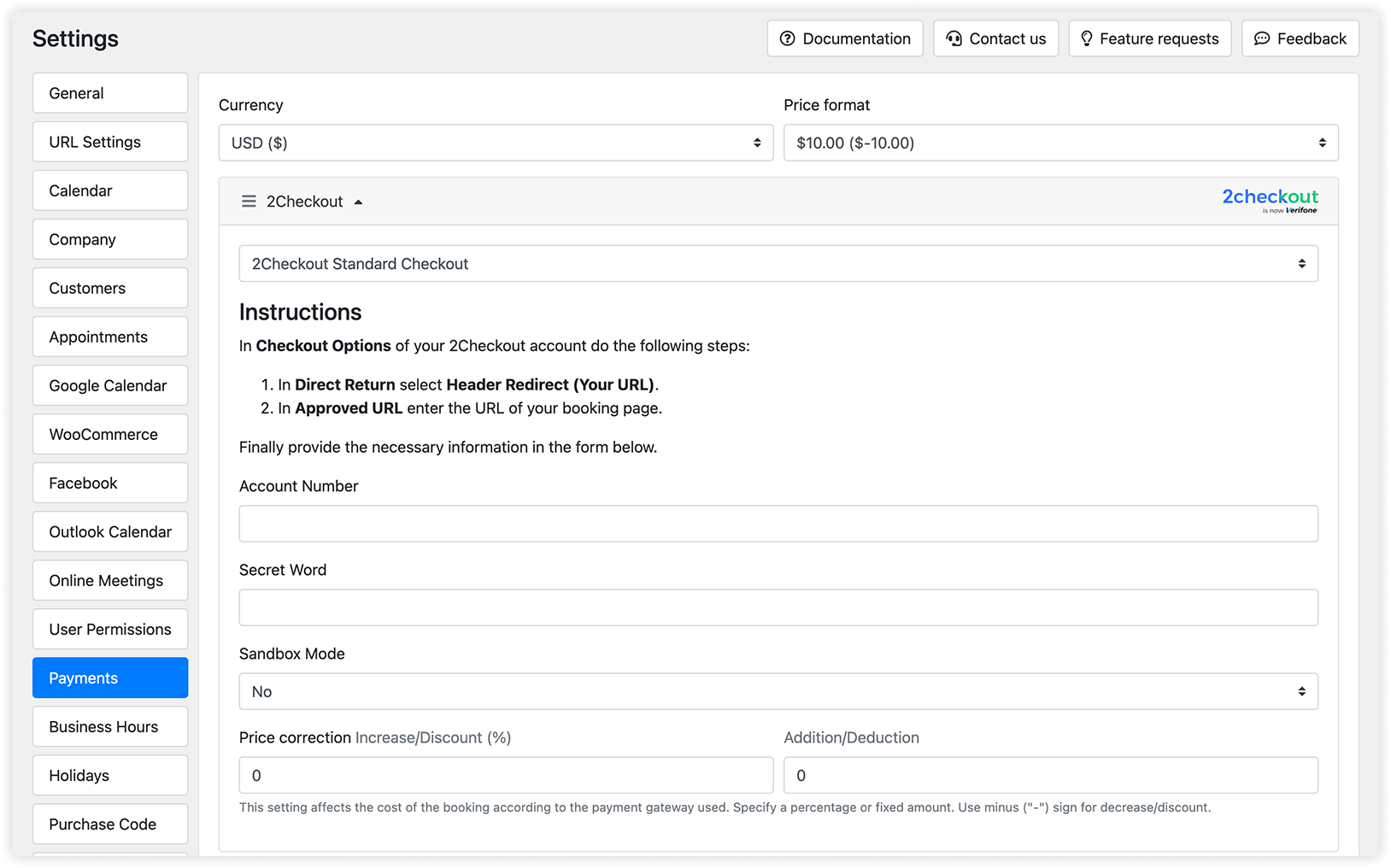 DEMO VIDEO TUTORIALS MAIN BOOKLY SETTINGS FAQ ADD-ONS
RELATED
Learn more about payment options – if you want to let your clients choose a payment method.
Deposit Payments (Add-on) – divide payments for appointments.
GOOD TO KNOW
Pricing capabilities – learn more about setting up prices for your services.