Important
All add-ons for Bookly require Bookly PRO installed and activated.
Bookly PayPal Checkout (Add-on) enables your clients to enjoy a smooth and effortless checkout process. By integrating the world's most widely-used payment gateway into your Bookly booking form, you can begin accepting online payments on your website without delay.
Setup
1. Purchase, download and install the Bookly PayPal Checkout (Add-on) as a new plugin.
2. Before you integrate the PayPal Checkout option into your booking form, you must sign up or log in to your existing PayPal business account.
3. In Settings > Payments, enable PayPal Checkout under PayPal options.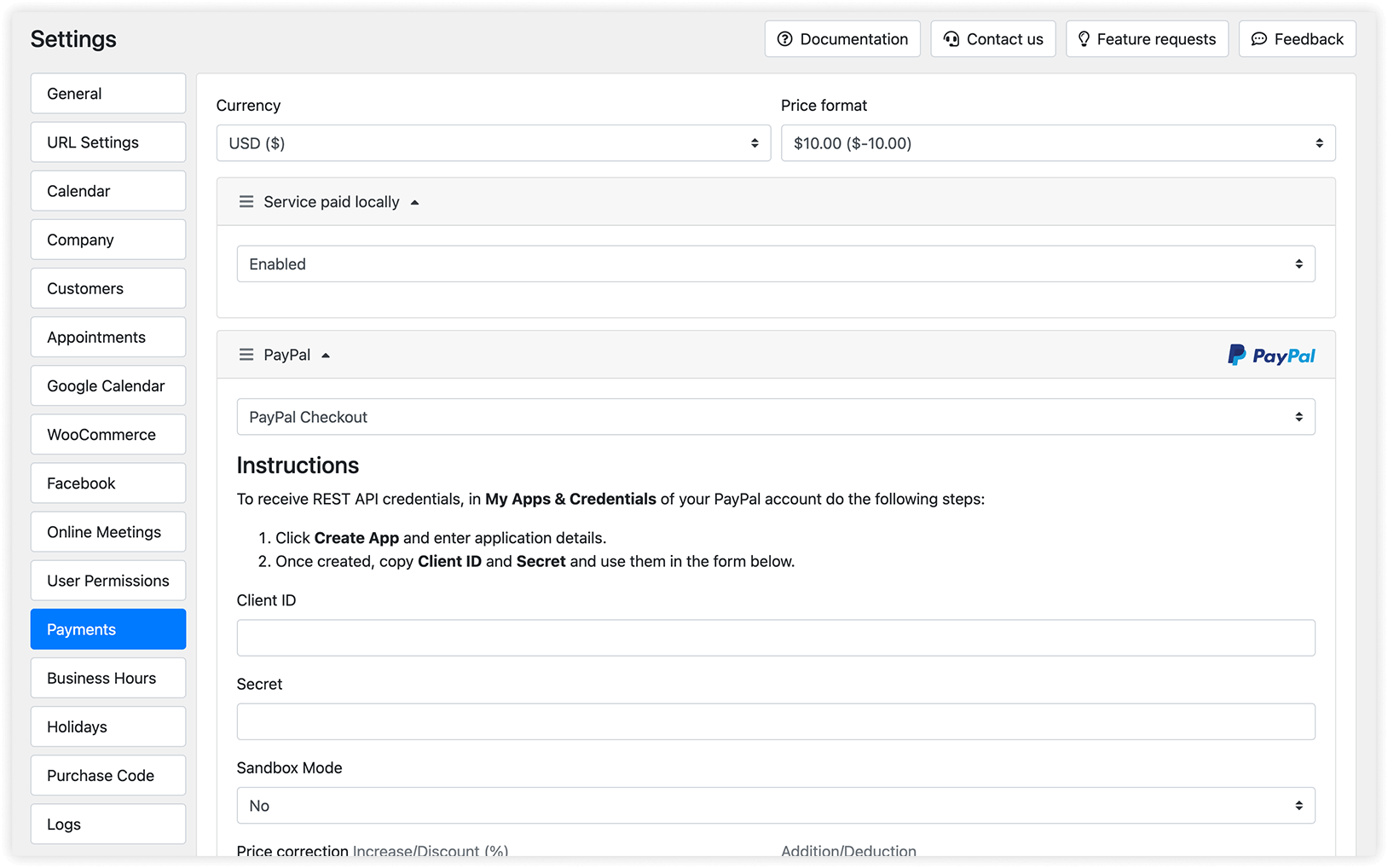 4. To find your Client ID and Secret, log in to PayPal using your real PayPal business account.
In My Apps & Credentials, click Create App and enter application details.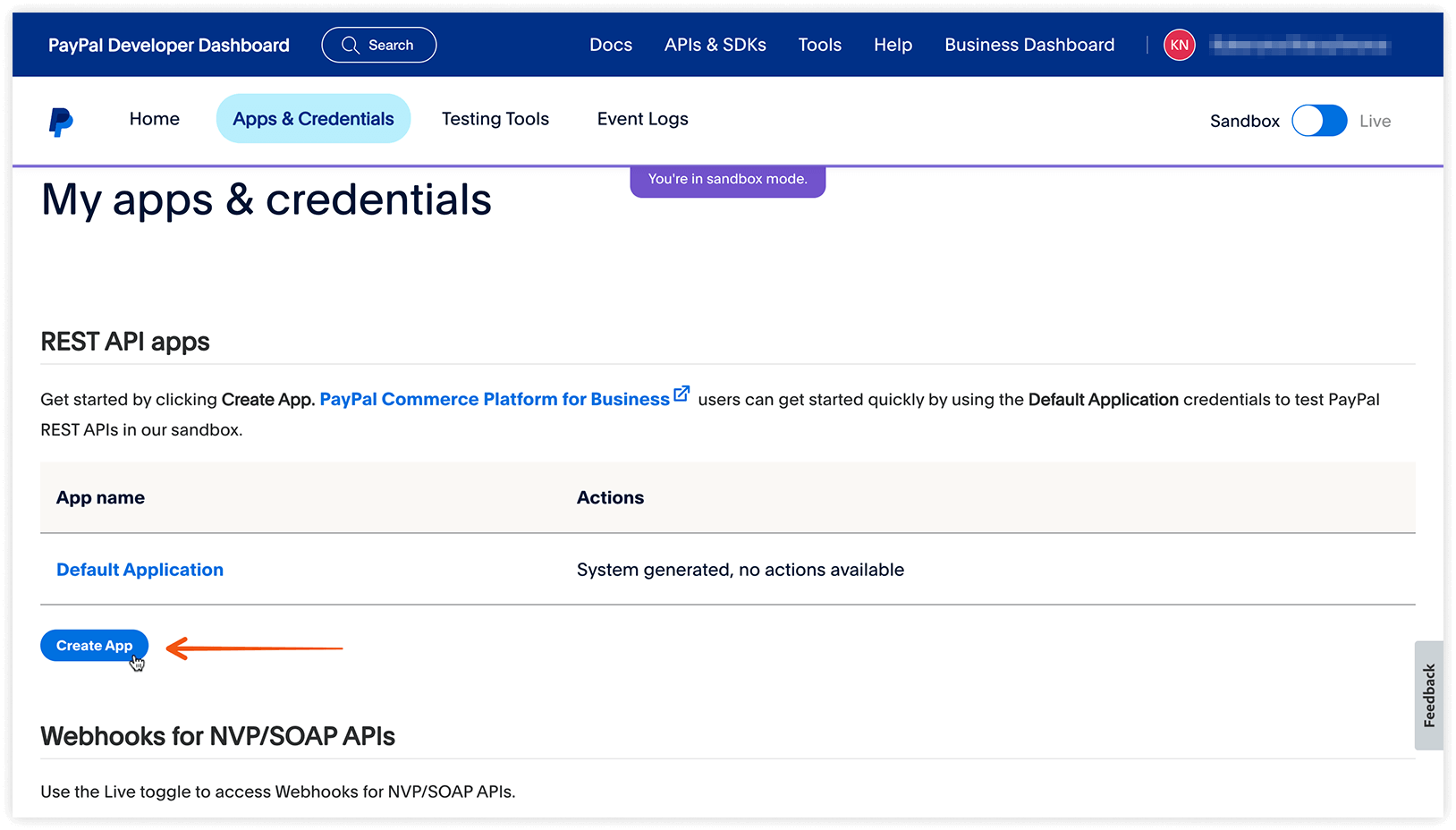 Once created, copy Client ID and Secret and use them in Bookly settings > Payments > PayPal Checkout.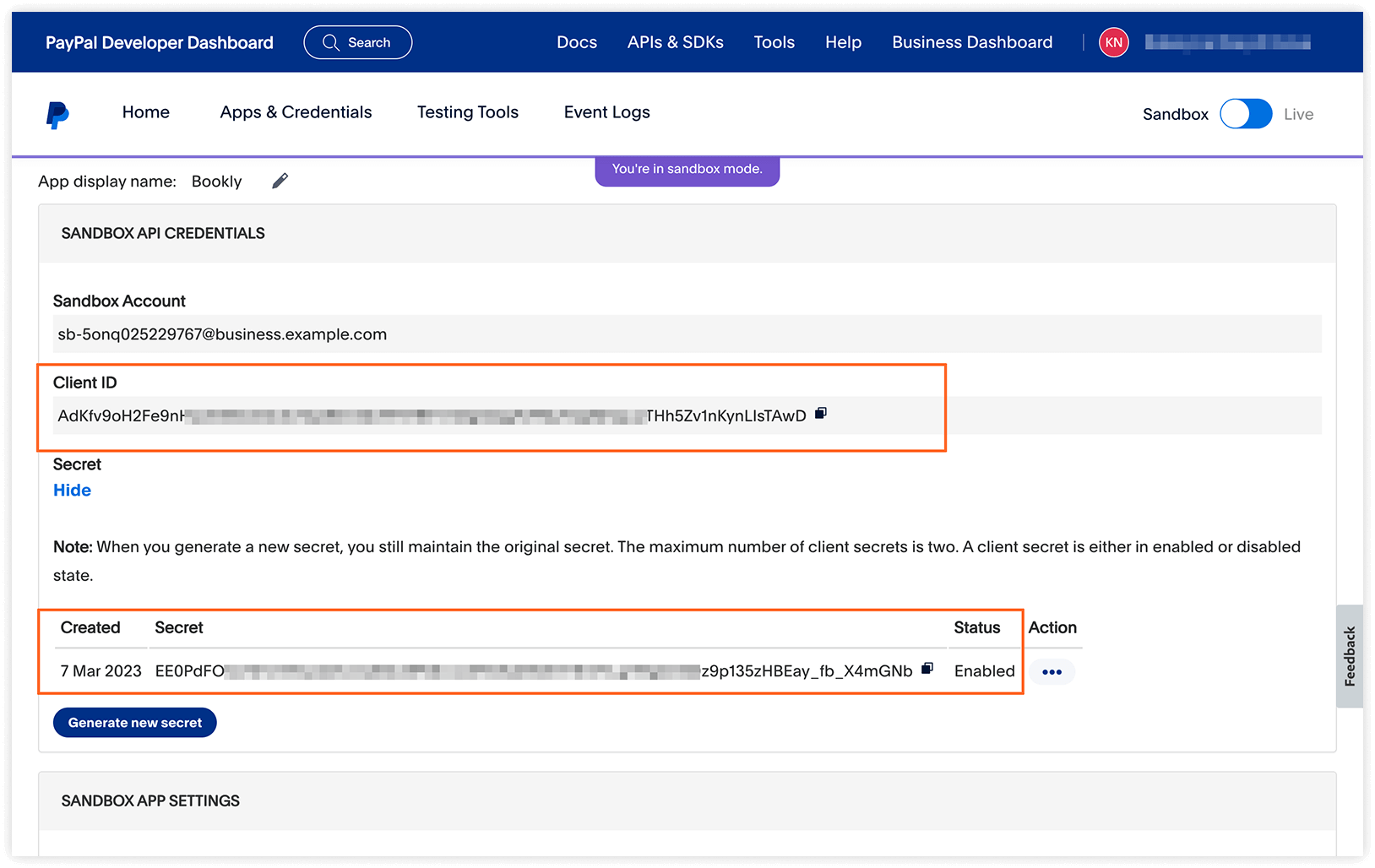 5. Leave Sandbox mode as 'disabled' if you want to launch PayPal payment method right away; switch to 'enabled' if you want to run test transactions.
At the Payment step in a booking form, your customers will see the option to pay via PayPal.

If selected, a client will be redirected to the PayPal site to confirm and complete the order.
Note that PayPal service availability varies by country/region. In some countries, PayPal does not allow paying by card, but only allows payment through PayPal account. For more info, please refer to PayPal documentation or contact PayPal Customer Service.
To arrange the order of payment options displayed on the front-end booking form at the Payment step, navigate to Settings > Payments, and drag the sandwich icon to move the desired payment option up or down the list.
DEMO VIDEO TUTORIALS MAIN BOOKLY SETTINGS FAQ ADD-ONS
RELATED
Pricing capabilities – learn all about setting up pricing for your services.
Manage payments and appointments – keep track of your transaction log.