Important
All add-ons for Bookly require Bookly PRO installed and activated.
Bookly Tasks (Add-on) allows you and your customers to create tasks or appointments with no date and time selection.
Bookly will list all created tasks in the Appointments section.
Once a task has a date and time, you can edit its details, and a new appointment will be added to your Bookly Calendar. If the task doesn't require a specific time for its performance, you can mark it as Done once completed.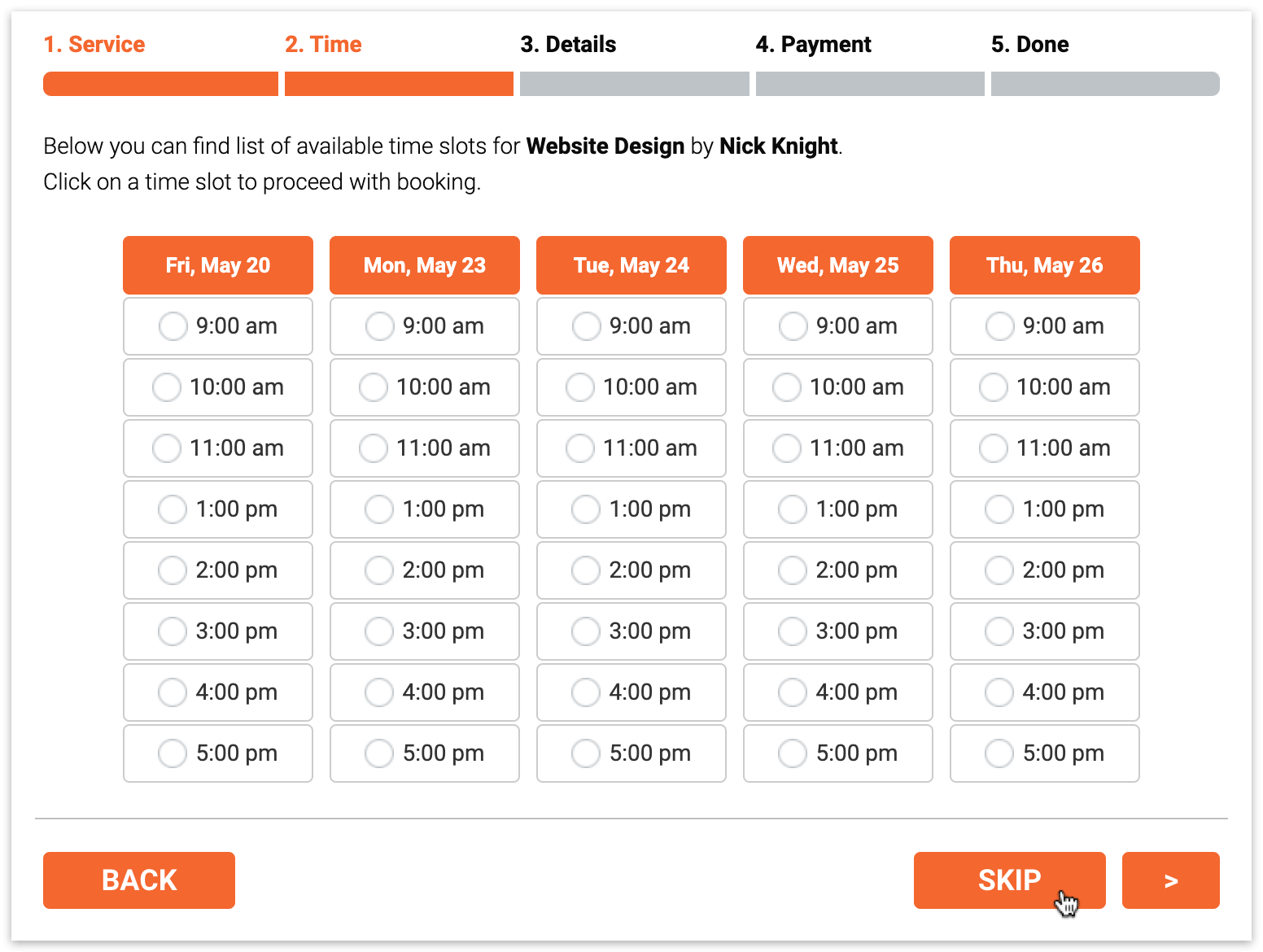 Features
Create and manage an unlimited list of tasks
View all your unscheduled bookings and to-dos in one place – Bookly admin panel
Let clients skip date and time selection on the front-end
Check off completed tasks or set a date and time for unscheduled appointments
Send Email or SMS notifications once your task has been completed
Setup and configuration
1. Purchase, download and activate the Bookly Tasks (Add-on) in Plugins.
2. To create a task from the Bookly admin area, navigate to the Appointments section and click New appointment. You'll see a new option – Skip time selection, which allows creating appointments (or tasks) without date and time.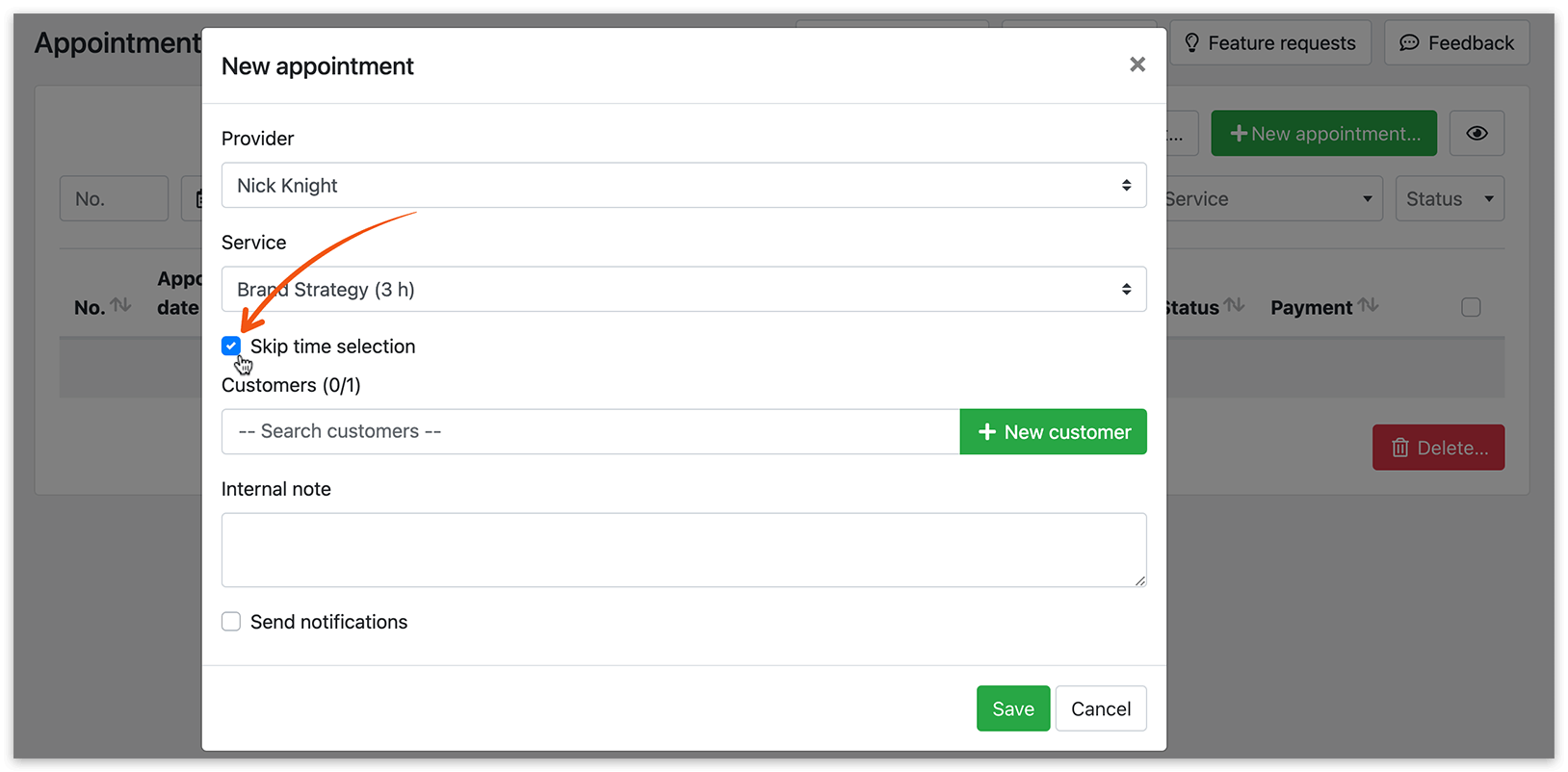 3. Once your task or unscheduled appointment is listed, you'll be able to view it by clicking on Tasks in a time range drop-down menu. Click Edit to update the status of the task when it's completed, or schedule a new appointment once your task has a date and time.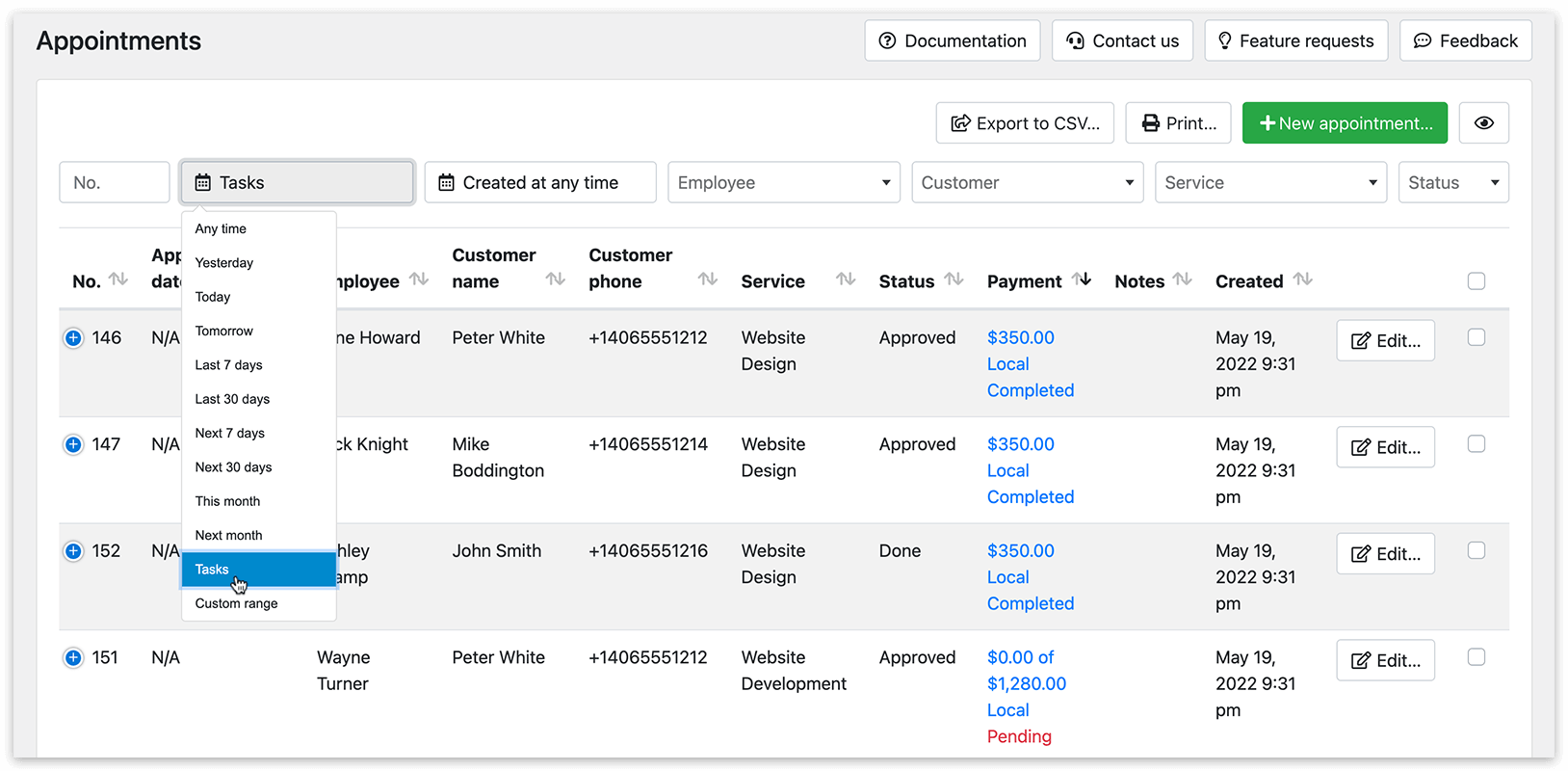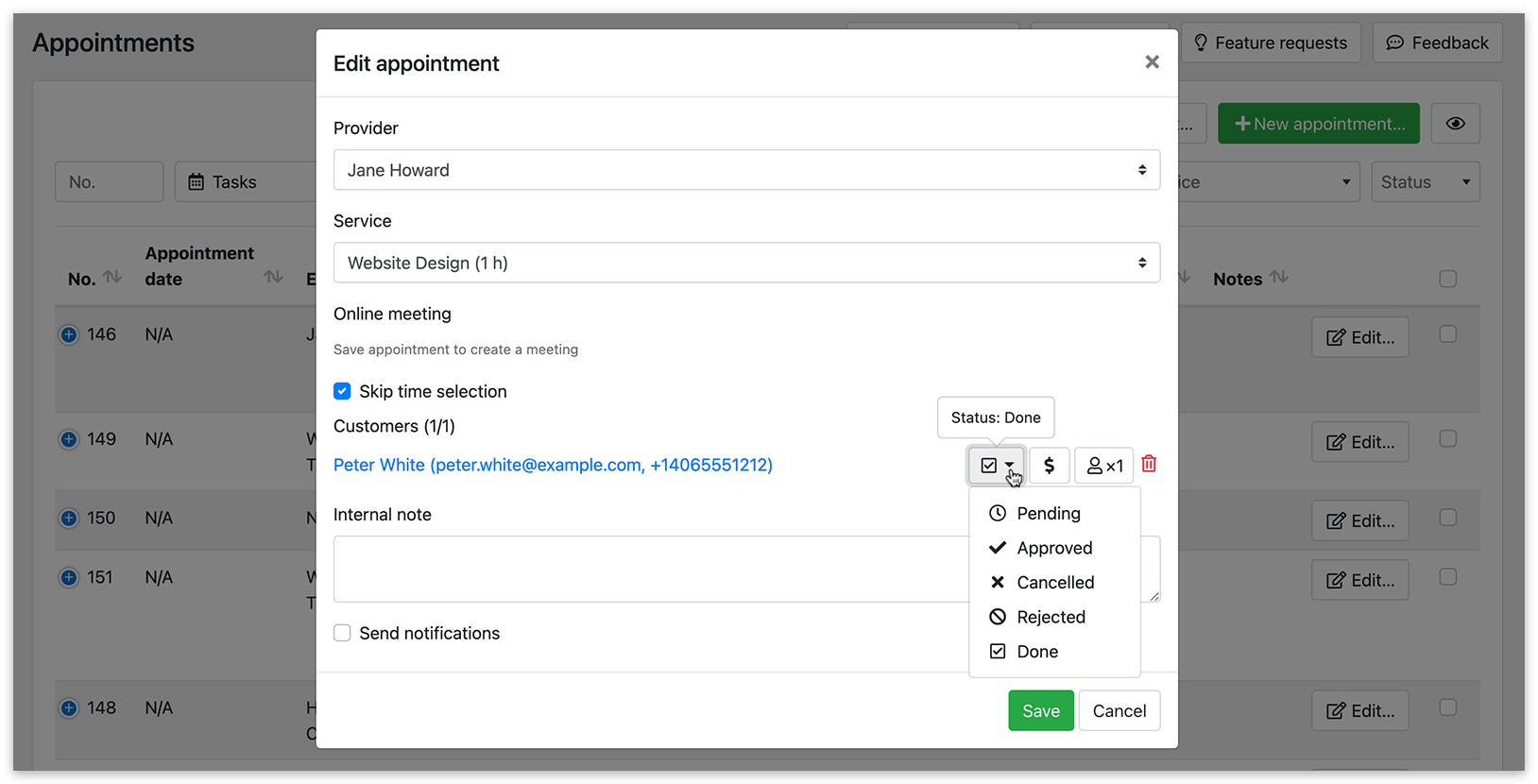 4. Navigate to Email/SMS Notifications. Create and configure the relevant template(s) for messages that will be sent when a new task is created and/or when the task's status is changed to "Done".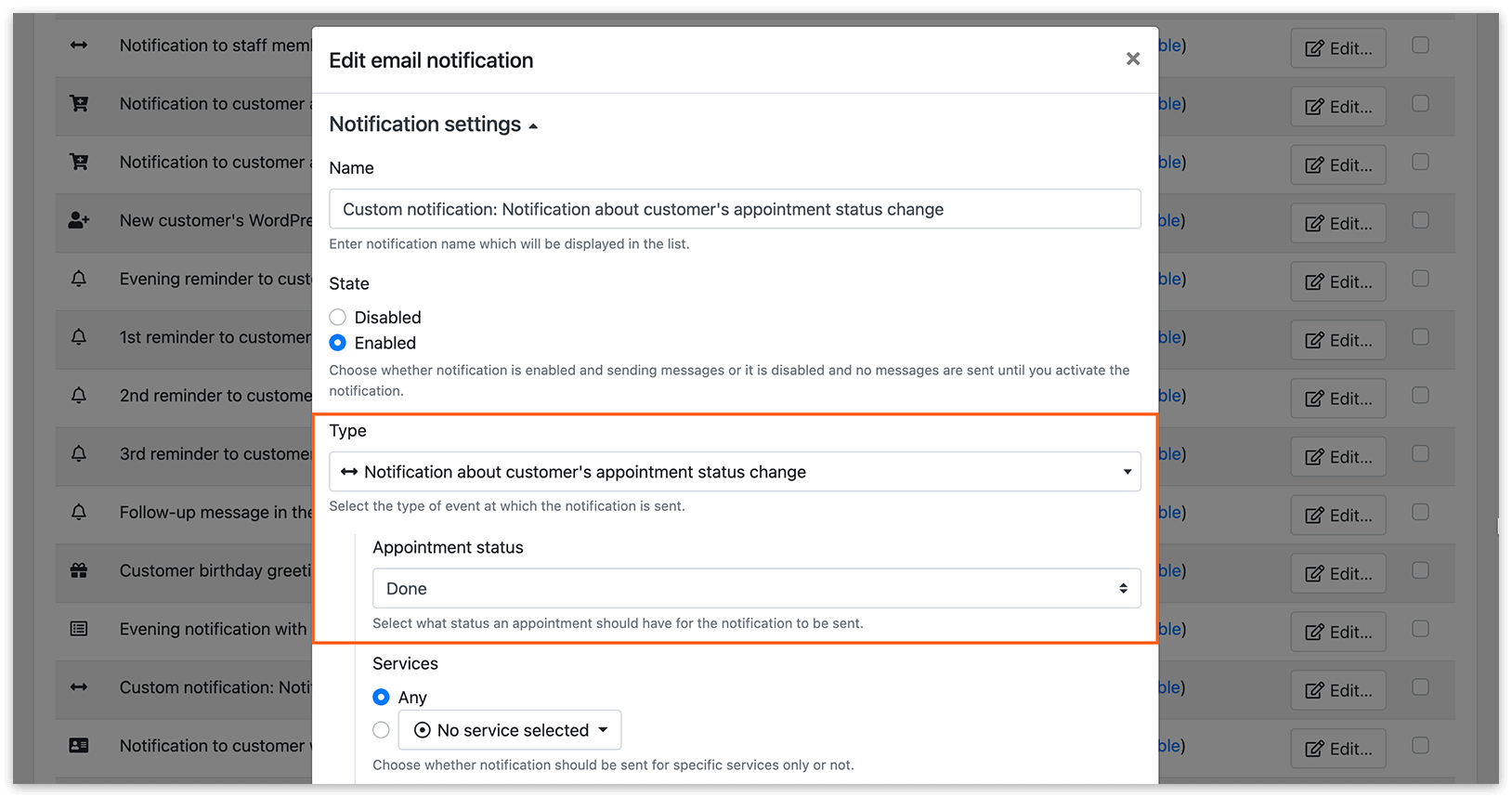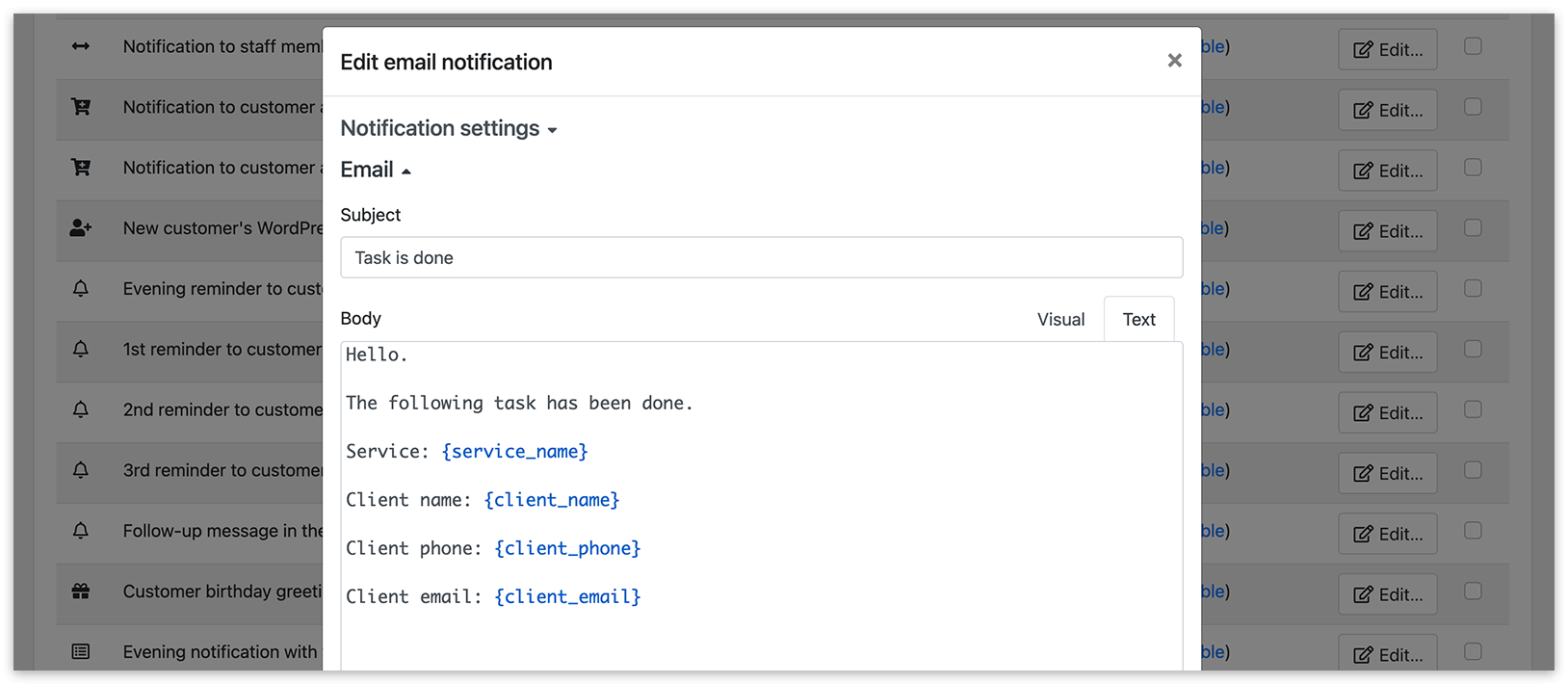 5. To let your customers skip the Time step in your front-end booking form, you should configure the relevant settings for each service separately. Go to the Services section in Bookly menu, pick a service, click Edit > Time tab and select an appropriate option from the Time step settings:
Required – Time step is mandatory in a booking form
Optional – Customers may skip time slot selection
OFF – Time step is disabled (hidden) in a booking form, applicable to tasks.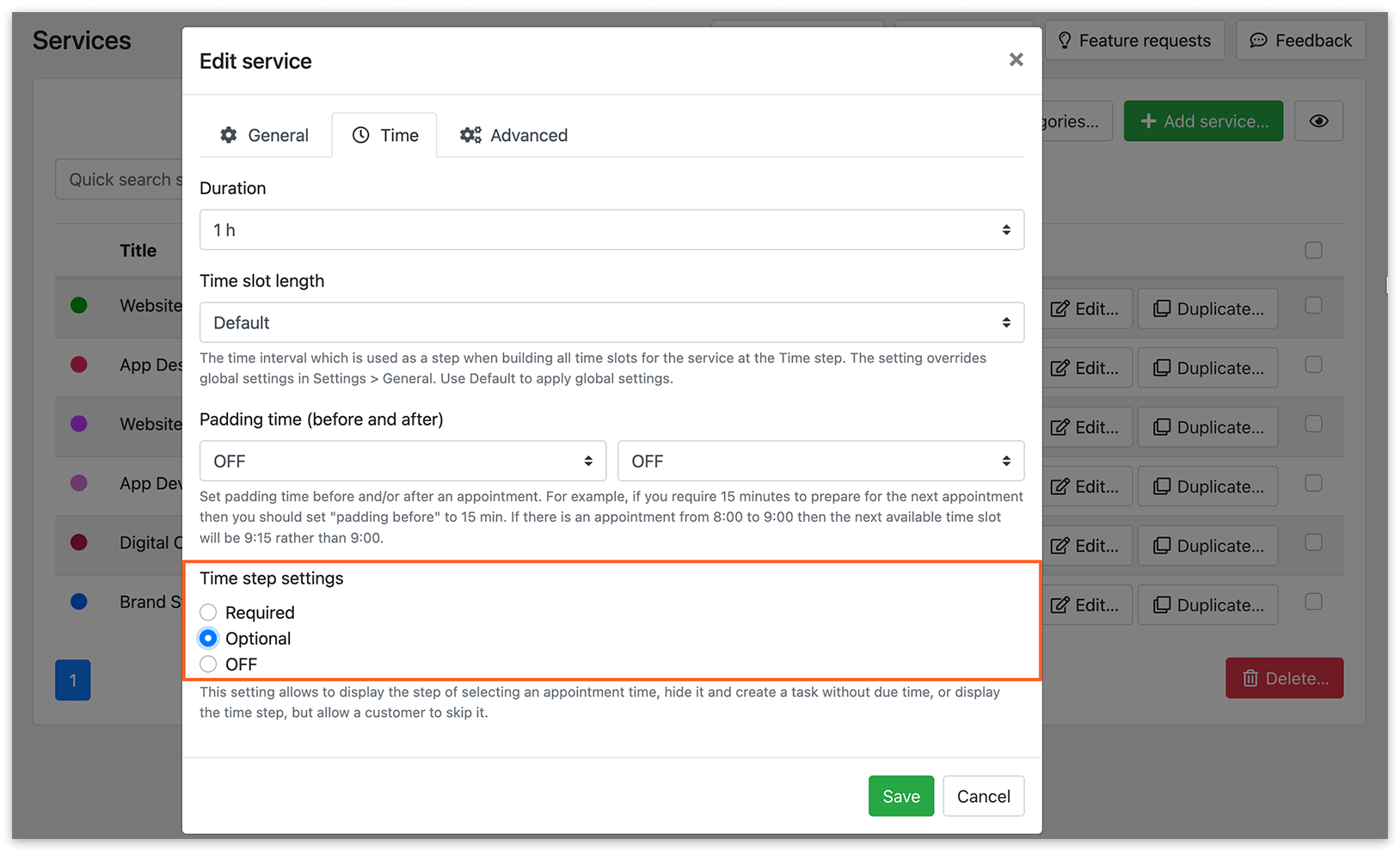 6. Providers preference for ANY (Services > Edit > General tab)
Read here how this setting works with regular services.
If the Time step is disabled for a service, and you set most/least occupied that day for ANY option, the system will use the day of booking (when a customer creates an appointment) as a day of service performance and assign an appointment to a service provider that is most/least occupied on the day of making a reservation.
7. To permanently hide the Time step selection in your booking form, go to the Appearance section and uncheck the box next to the Show Time step.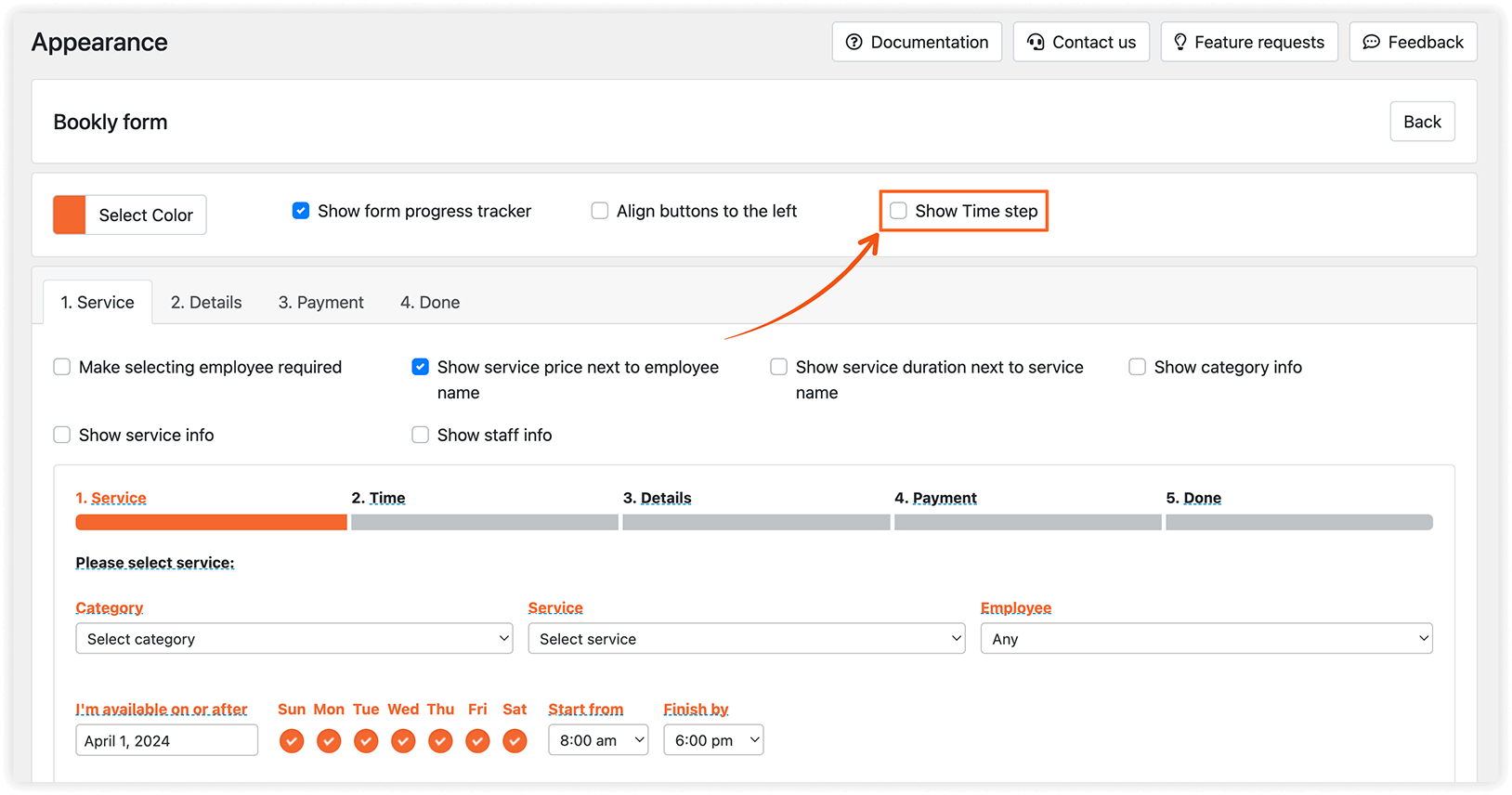 Try this demo to get a better understanding of how the Bookly Tasks (Add-on) works.
Watch this quick video tutorial about Bookly Tasks (Add-on):
Bookly Tasks (Add-on) is available for purchase here.
DEMO VIDEO TUTORIALS MAIN BOOKLY SETTINGS FAQ ADD-ONS
RELATED
Service Extras (Add-on) – create and bind extra items to services.
Files (Add-on) – let your customers add multiple attachments to the reservation.