By logging into WordPress, your customers can view their past and upcoming bookings right on your site, and even be able to cancel them right then and there (optional).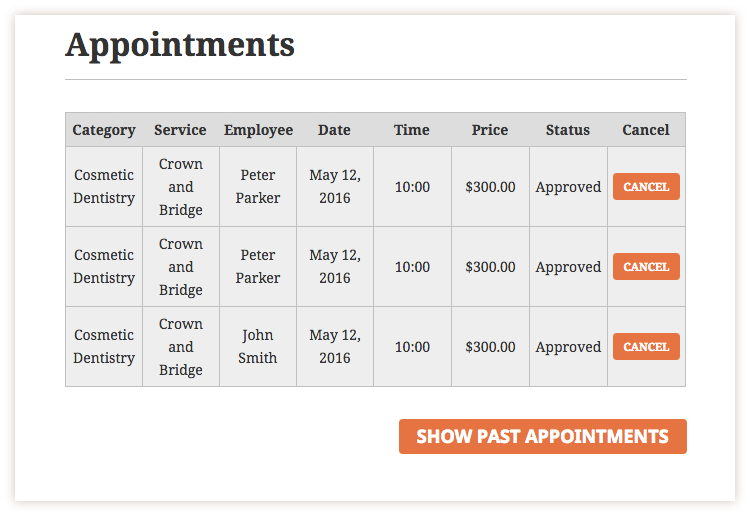 Setup
In Pages > All Pages, click on "Edit" right below the page where you want to add the list of bookings to.
Click on the "Add Bookly appointments list" button.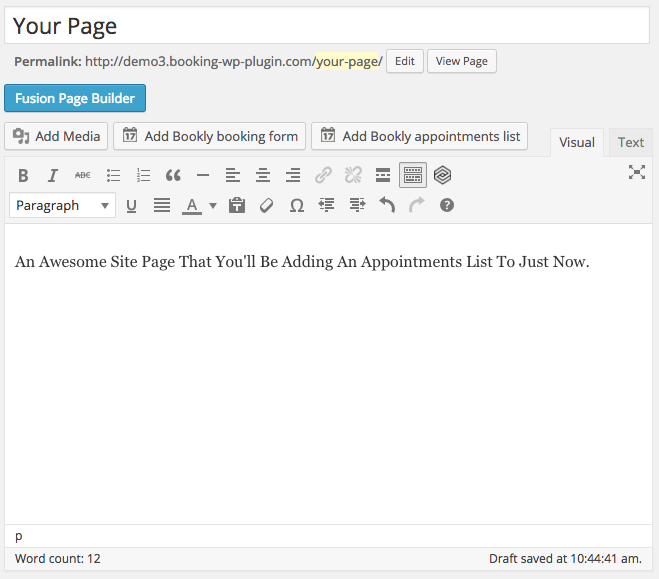 You'll be offered to check the columns you want to be added to the table, including the "Cancel" button, which will cancel an appointment at one click of a button and bring down your no-show count.
An alternative to this would be to give clients a link to your WP dashboard, having created WP accounts for them in the same way as explained above. The dashboard they'll see will be of course a radically stripped down version of your dashboard: it will only contain a calendar with that client's appointments.
RELATED
Notifications - a good way to keep clients in the loop.