With the Voice Notifications feature enabled, you can send voice (text-to-speech) messages to your clients and staff members about new bookings, upcoming appointments, appointment's status change and many other cases.
The text of the automatic calls is customizable to suit many scenarios.
Voice notifications will incur additional charges, which vary depending on the country. You can find all actual prices in Bookly Cloud > Voice Notifications > Price list.
Setup
1. In your Bookly Cloud account > Products, click on the Get started button near the Voice Notifications.
2. Open the Voice Notifications section, switch to the Settings tab, and select the language of your notifications.

3. Switch to the Notifications tab. Customize the template of your voice message. Note that for scheduled notifications, you should configure CRON.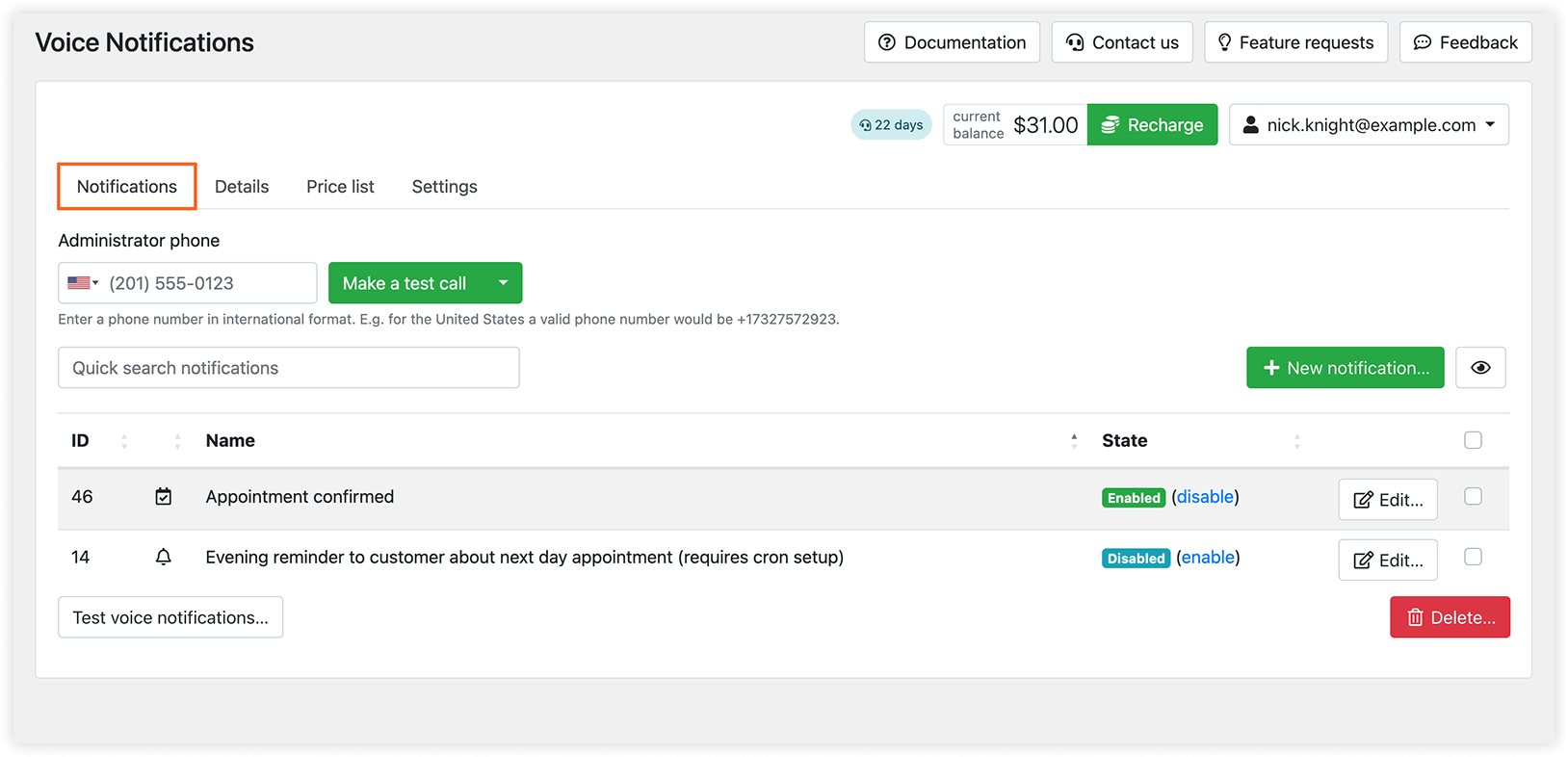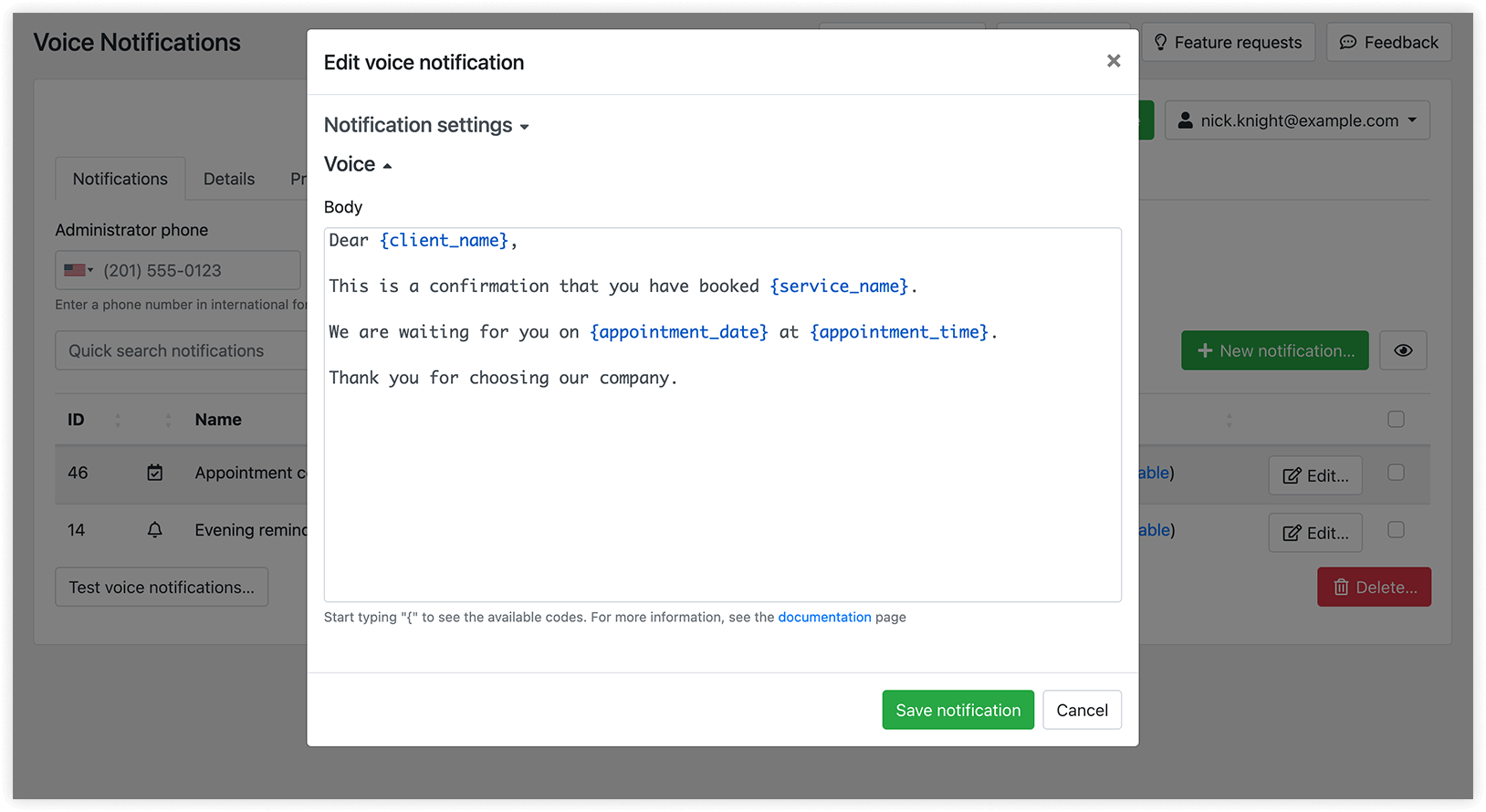 You can make a test call to any number by clicking on the Test voice notifications button at the bottom of the page.
Outbound calls with the status, duration, and cost are listed on the Details tab.
All outgoing calls are made using one generic number +1 844 990 4033.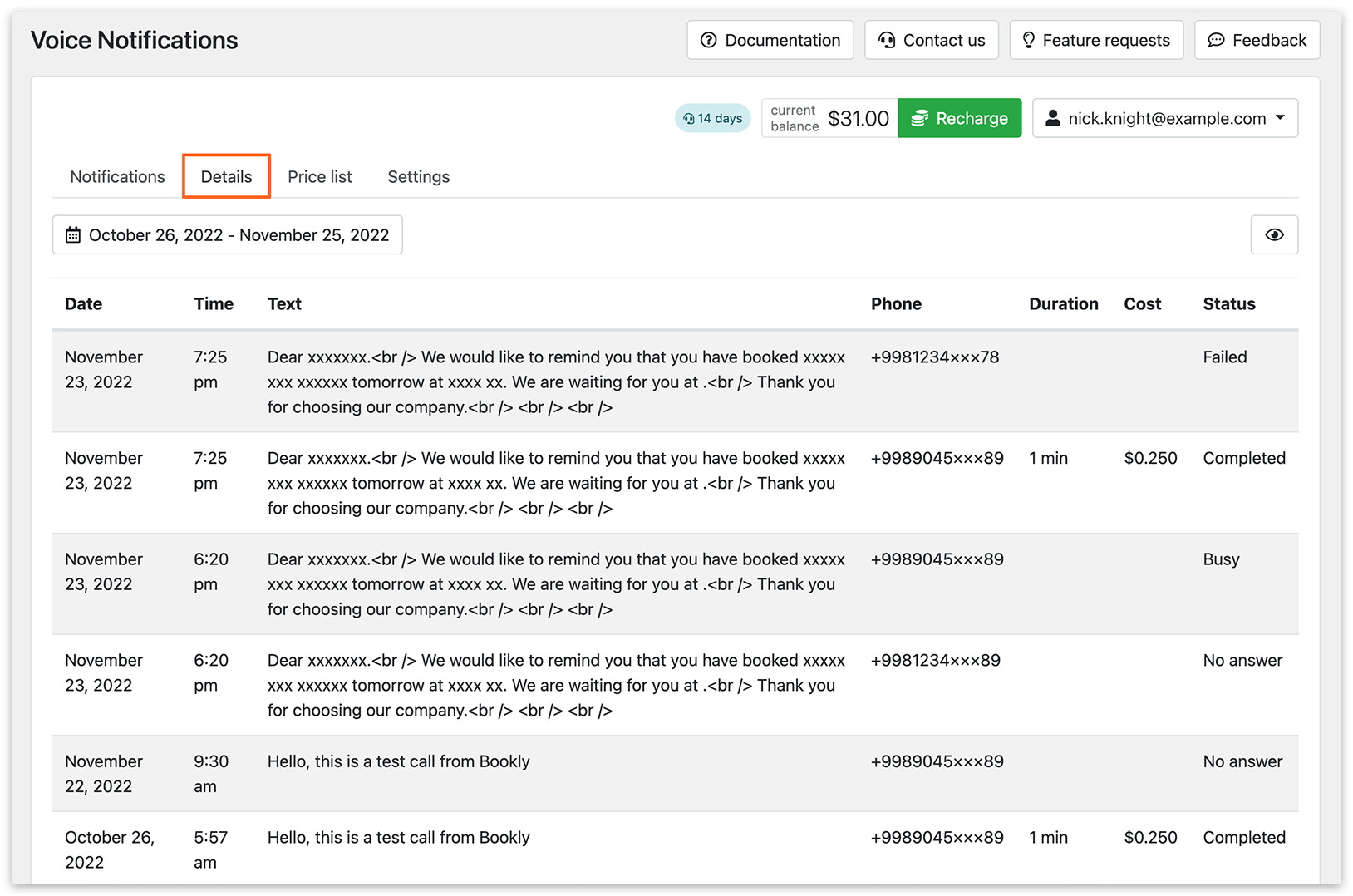 DEMOVIDEO TUTORIALSMAIN BOOKLY SETTINGSFAQADD-ONS
RELATED
Personalization Codes – messages can include actual appointment data and other personalized info.
Bookly Cloud Products – explore our cloud services that work for your business.
GOOD TO KNOW
How can I configure CRON to send the Bookly reminders?
How do I change or reset password for my Bookly Cloud account?