1. Open the page where you want to add the booking form in page edit mode and click on the Add Bookly booking form button.

This is how Bookly shortcodes look like in the Gutenberg editor (if you've updated your site to WordPress 5.0). Click the + icon and select Bookly block. Then select Bookly – Booking form to insert the shortcode to your page.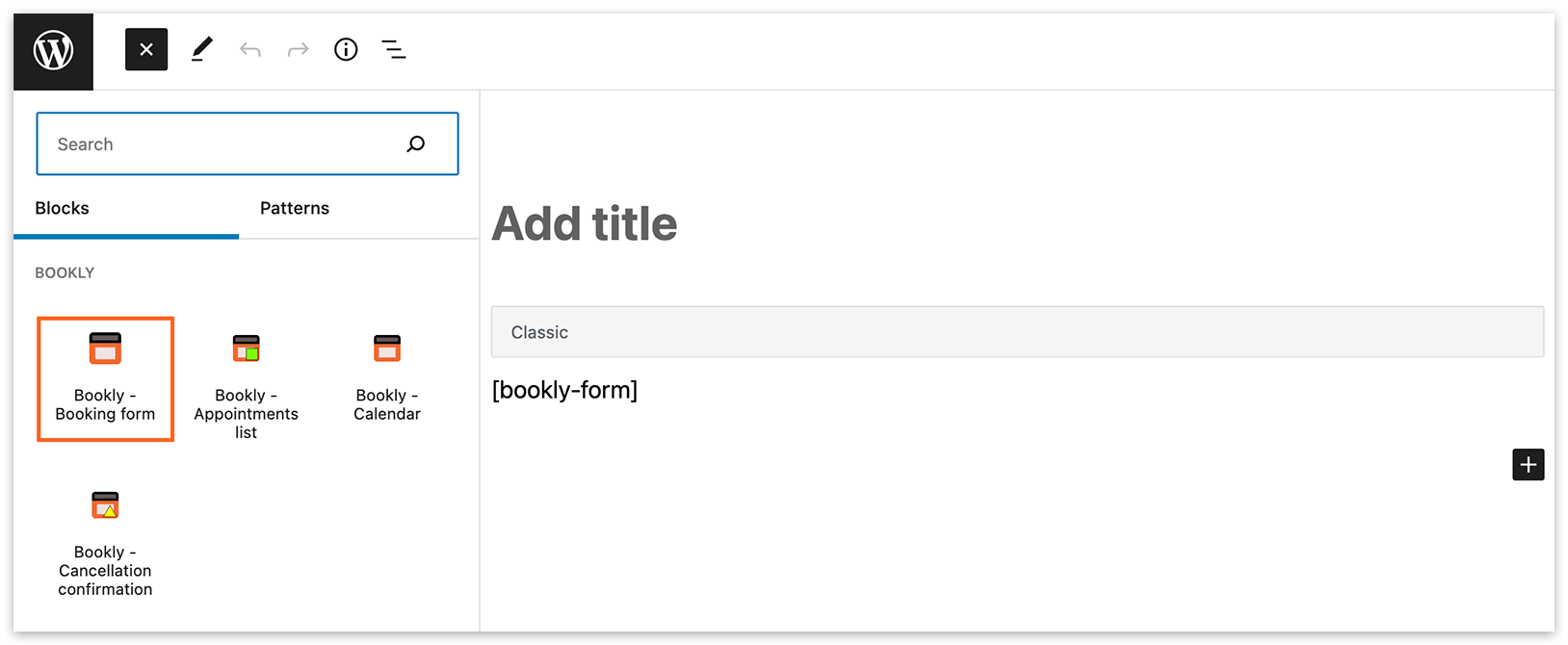 2. Choose which fields you'd like to keep or remove from the booking form. By removing a field, you won't be deleting all the info associated with it – it will only be hidden from the customer's view.
In the Gutenberg editor, these settings are on the right: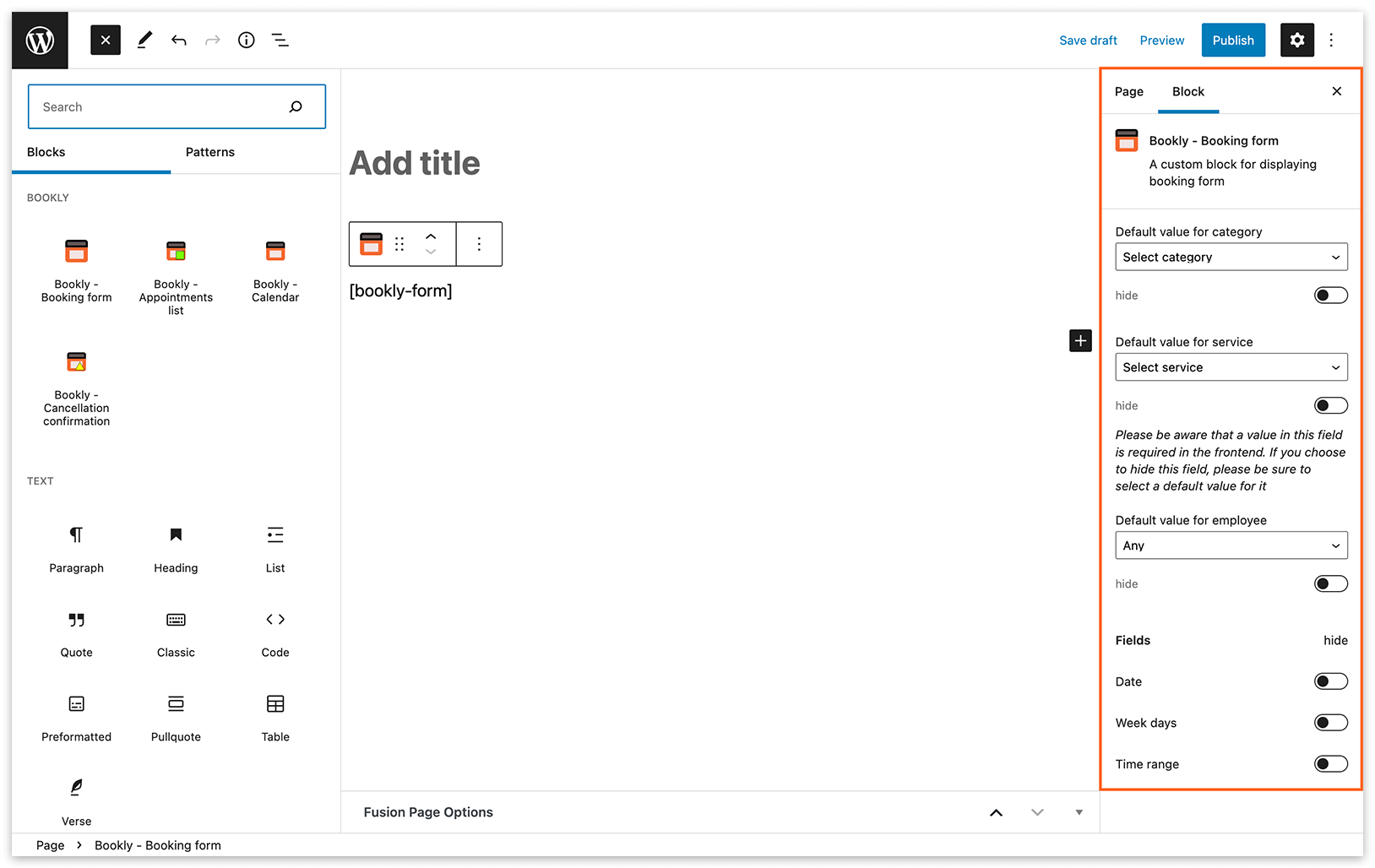 Categories of services

Services
Employee
All three of the above, when hidden, require a default value chosen here (because each appointment must have each of those properties).
Number of persons – lets clients book several spots for the same appointment (e.g., group class). This option is available with the Group Booking (Add-on).
If hidden, all appointments will be booked just for one person.
Date – the user will be offered time slots on this preferred date and on dates after the preferred date (but not before).
Week days – since the client will be offered time slots spanning multiple dates, it can be helpful to have them pick days of the week as well.
Time range – the hours during the day during which the client would prefer to have the appointment. They will then be offered time slots within these hours only.
3. Click Insert, and the booking form will be added to the page.
If you'd like to have the booking form on multiple pages of your site, just follow the same steps for each page you want to add the form to.
All appointments created from each of those booking forms will be placed in one admin area (your Bookly Calendar and Appointments list).
A new [bookly-search-form] shortcode also adds a Bookly booking form to your page or post. Your clients will select a preferred date first, and then see which services and staff members are available on that day. Read more here.
A new [bookly-services-form] shortcode allows to display services in a catalog view. Read more here. Watch a video about the setup here.
A new [bookly-staff-form] shortcode allows clients to select a preferred employee first, and then see which services are associated with them. Read more here.
Please note that currently we offer these features in beta. The new forms are not compatible with all Bookly add-ons yet, but we keep working on full integration.
DEMO VIDEO TUTORIALS MAIN BOOKLY SETTINGS FAQ ADD-ONS
RELATED
Basic Setup
GOOD TO KNOW
Custom Fields (Add-on) in Booking Form to ask custom questions and get more info from clients during booking.
Multisite (Add-on) – if you need to add the booking form to several websites of different businesses.
WPML Plugin Integration – to translate booking form interface and notifications from English into 40+ other languages.